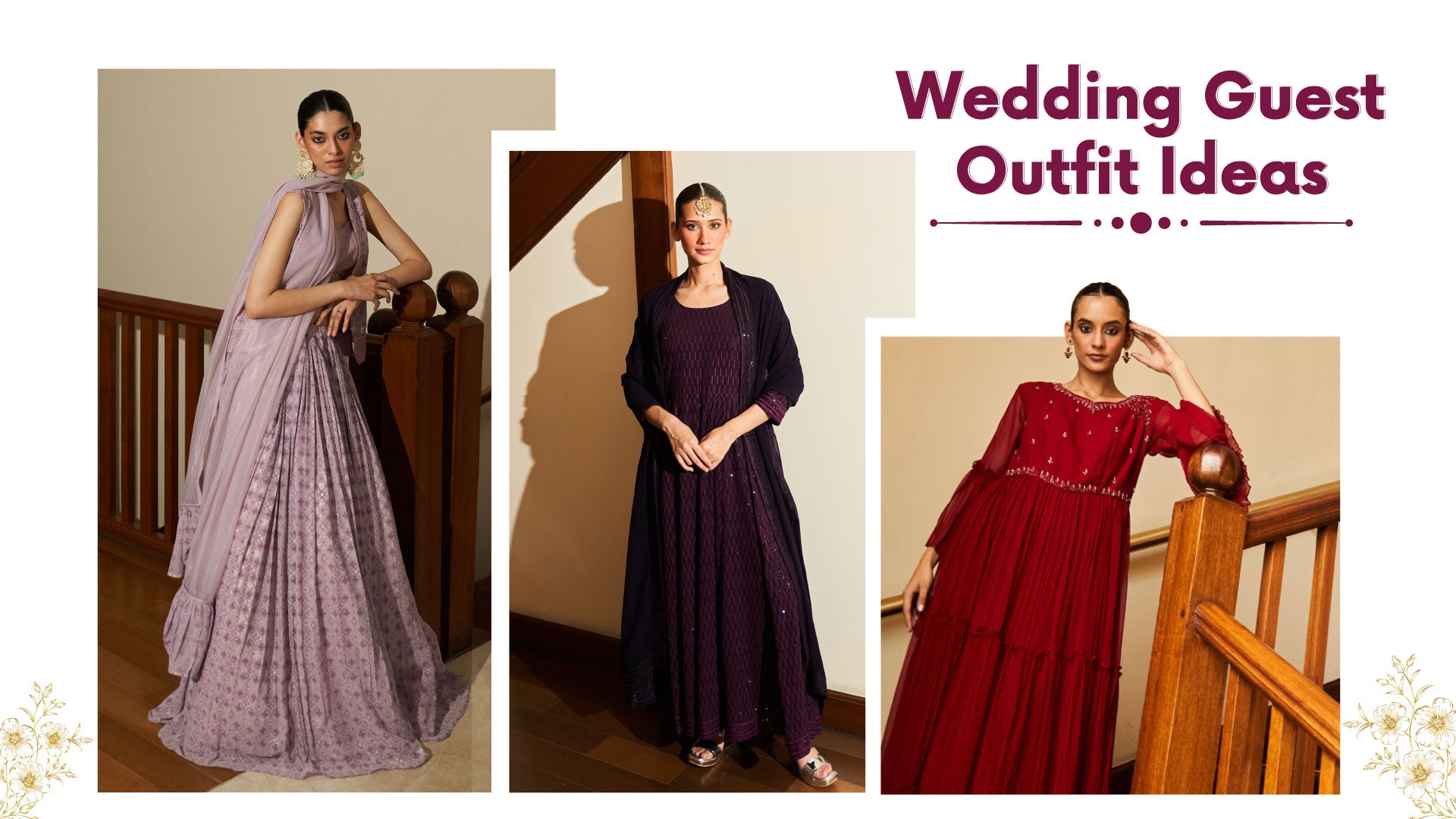 Wedding Guest Outfit Ideas To Stand Out Without Upstaging The Bride
Are you invited to a wedding and wondering how to strike the perfect balance between looking fabulous and respecting the bride's special day? Finding the ideal wedding guest outfit can be a tricky endeavour, but fear not!
In this blog, Raisin has curated a collection of wedding guest outfit ideas that will help you stand out without upstaging the bride. Whether you're searching for the perfect marriage function dress for female guests or seeking inspiration for Indian wedding dresses for guests, we've got you covered. Let's explore the art of dressing for weddings with style and grace!
What Should A Female Guest Wear To A Wedding?
When deciding what to wear to an Indian wedding as a female guest, you have a multitude of stylish options to choose from. Consider donning a graceful gown for a touch of elegance, or opt for the timeless charm of anarkali suits, which exude traditional beauty. For a fusion of modern and traditional, georgette peplum sharara sets are an excellent choice. These Indian wedding attire for female guests strike a perfect balance between traditional and contemporary styles, making them ideal indo western Indian wedding guest outfit ideas. Remember to choose colours and designs that complement the wedding theme while ensuring you feel comfortable and confident throughout the celebration.
What Colour Dress Is Best For Wedding Guests?
When it comes to choosing the perfect women's dress for a wedding guest, the ideal colour can depend on several factors. Traditionally, it's best to avoid white or any shade that closely resembles the bride's dress to show respect for her special day. Pastels, soft hues, and earthy tones often work well for daytime weddings, while jewel-toned or deeper colours like deep blues, emeralds, and rich purples can be stunning choices for evening affairs. Ultimately, the best colour is one that complements your skin tone, makes you feel confident, and aligns with the wedding's theme and formality.
Discovering Stunning Wedding Guest Outfit Ideas For Different Types Of Wedding
The highly anticipated moment has arrived, and we are excited to present a diverse array of Indian, Western, and Indo-Western Indian wedding guest outfit ideas! Whether you're attending a classic Indian wedding or a modern ballroom wedding, we've got you covered with a wide range of women's dresses for wedding guests.
Classic Indian Wedding
When attending a classic Indian wedding, traditional elegance is the key. A stunning wedding guest outfit idea is to don a Lehenga Choli, like our regal royal blue lehenga choli. This rich and intricate attire will not only make you stand out but also pay homage to the timeless Indian wedding culture.
Alternatively, you can opt for the timeless grace of Anarkali suits. Their flowing silhouette and intricate designs exude grace and charm, making you a memorable guest at the celebration.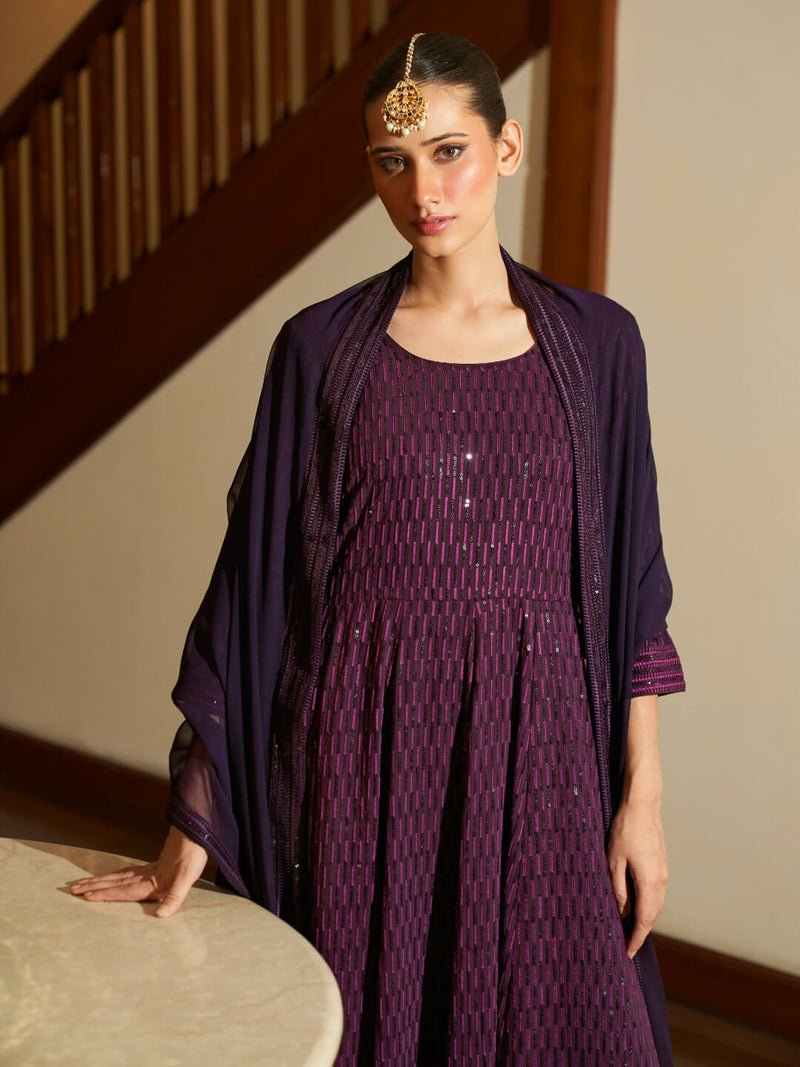 Modern Wedding
For contemporary weddings, embrace the modern chic with a gorgeous skirt top set in pure georgette. A lovely lavender skirt top set can add a touch of sophistication to your wedding reception dress for guests. The contemporary design and subtle hues ensure you're fashion-forward while maintaining the reverence for the special occasion.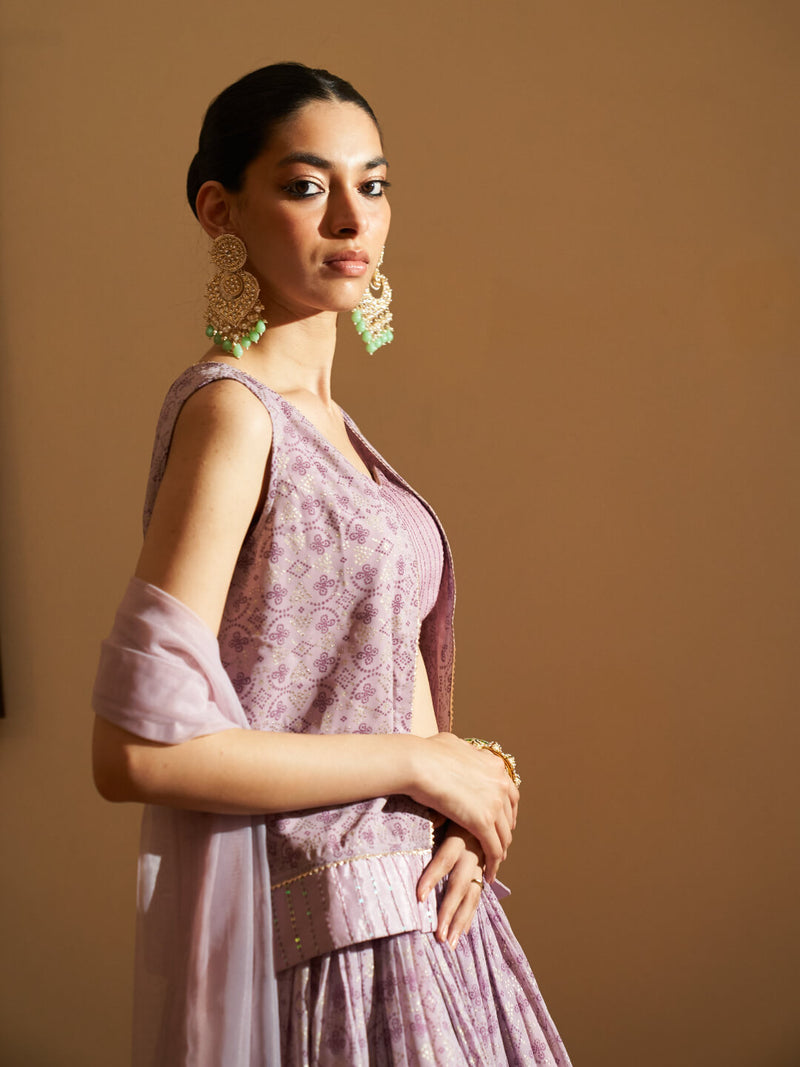 Christian Wedding
When gracing a Christian wedding, a gown is the epitome of style and grace. A red pure georgette gown or a blue georgette gown can make you the embodiment of elegance. These gowns are not only fashionable but also a respectful choice for a Christian wedding, making you the picture of grace and charm as a wedding guest.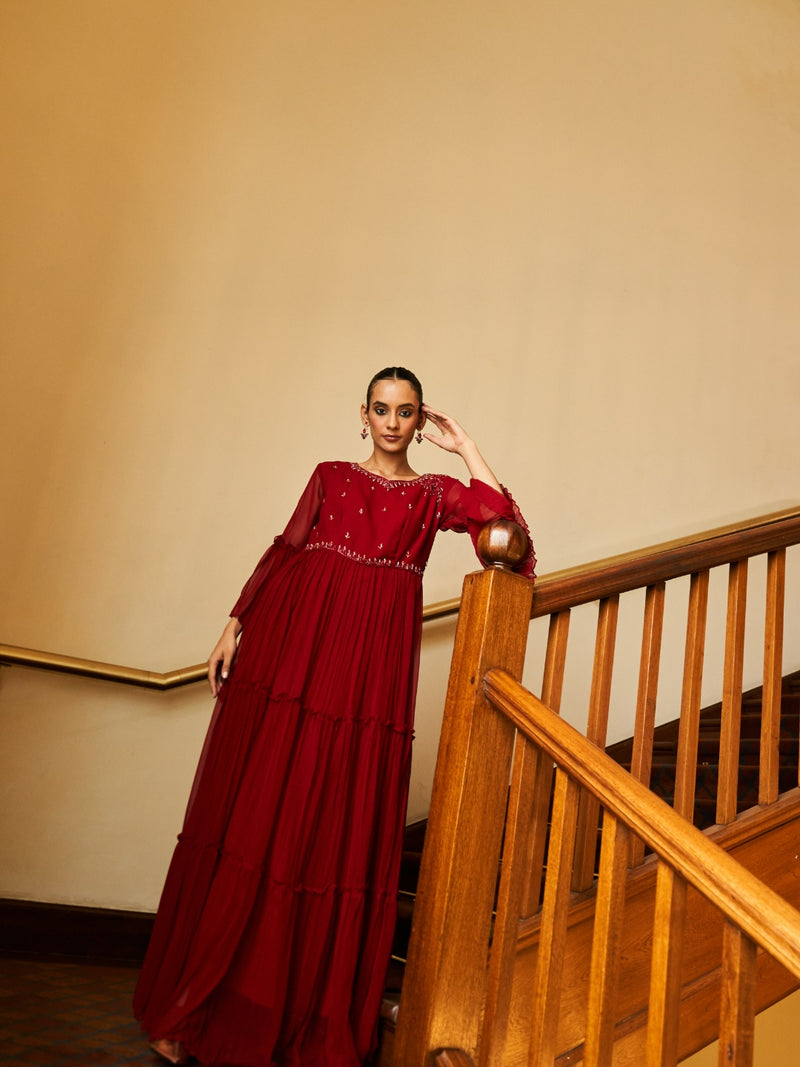 Bohemian Wedding
At a bohemian wedding, Indo-western Indian wedding guest outfit ideas take centre stage. An embroidered peplum sharara set is an excellent choice. The wine pure georgette peplum sharara set offers the perfect blend of traditional and modern elements. Its unique design and vibrant colour will have you fitting right in with the bohemian atmosphere.
Beach Wedding
For a laid-back beach wedding, opt for a carefree outfit like a lightweight satin printed co-ord set with a shrug. This ensemble is both stylish and comfortable, allowing you to enjoy the festivities by the shore while looking effortlessly chic as a wedding guest.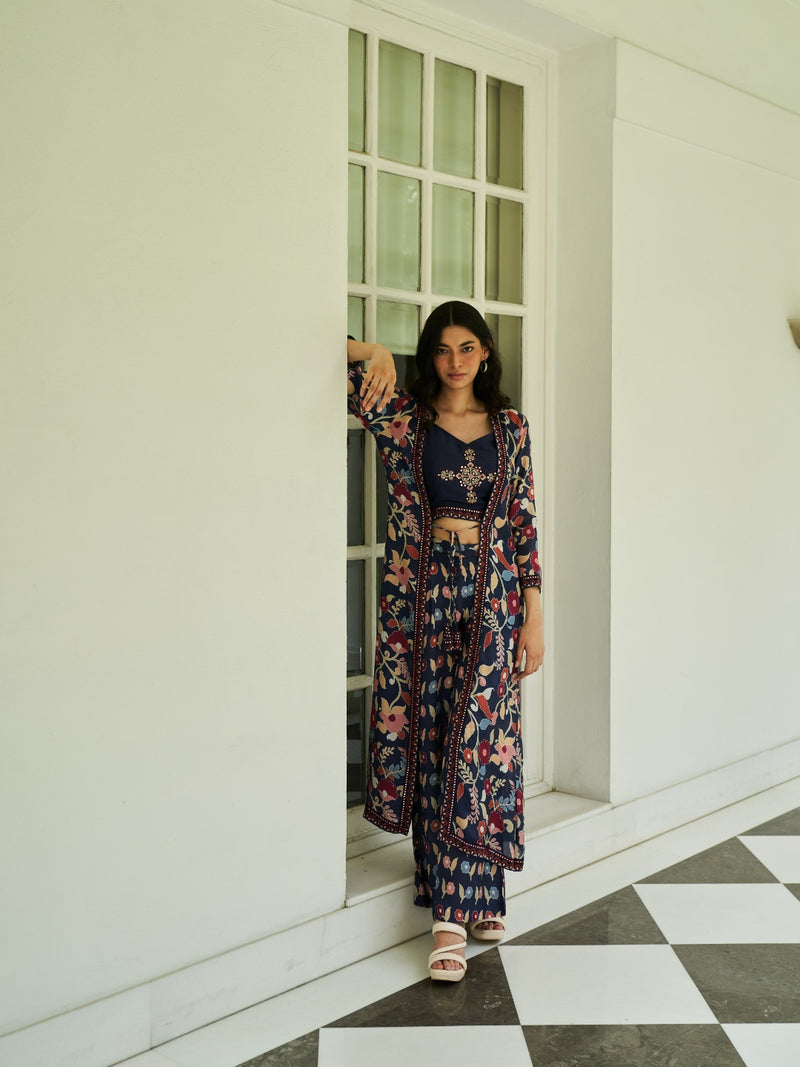 Ballroom Weddings
Ballroom weddings call for sophistication and glamour. A blue glass tissue handwork co-ord set is an ideal choice to match the opulent surroundings. The intricate handwork and the regal blue hue make this outfit a perfect fit for an extravagant ballroom wedding. It ensures you're the epitome of elegance and style as a wedding guest, ready to dance the night away in style.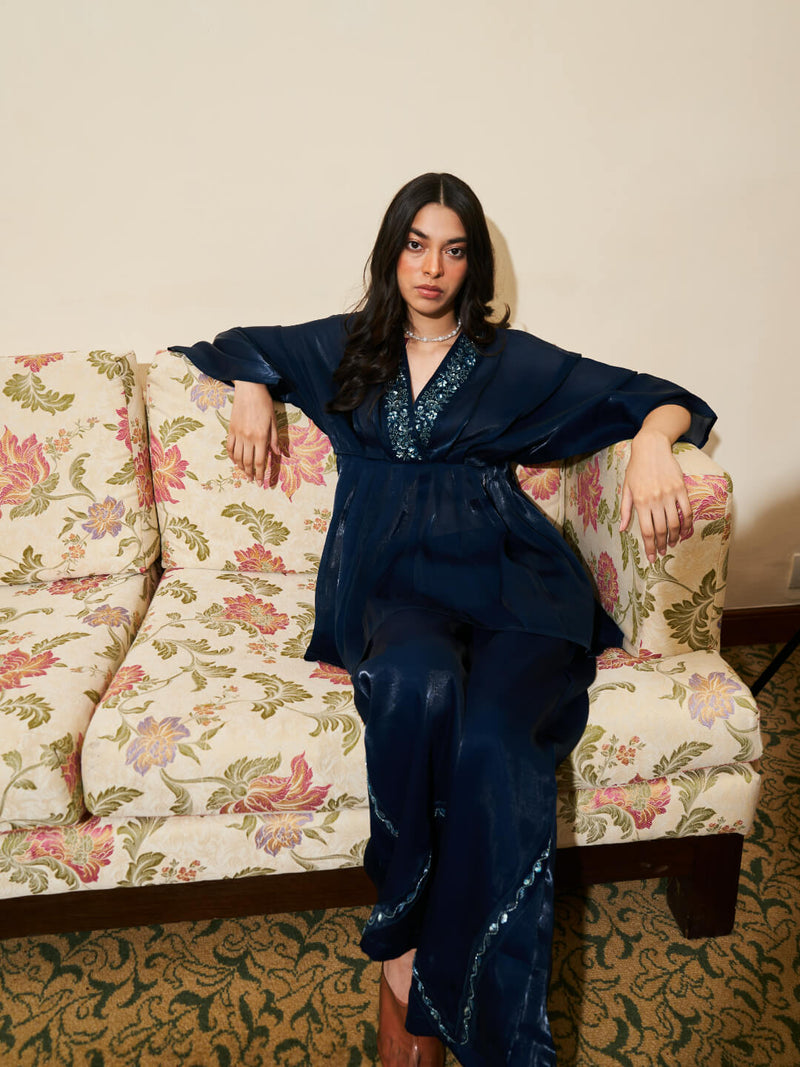 Summing Up!
So, what do you think? Are you no longer in the dilemma of what to wear as a wedding guest? We hope our curated wedding guest outfit ideas have provided the inspiration you needed to stand out without upstaging the bride. From classic to modern, we've covered it all.
Now, it's time to put these ideas into action and make a lasting impression at the next wedding you attend. Don't forget to explore the fabulous collection at Raisin for the perfect outfit that compliments your style. Shop now and be the best-dressed guest at every wedding!
Frequently Asked Questions On Wedding Guest Outfit
1. What Colours Can Guests Wear To A Wedding?

Ans: Guests can wear a wide range of colours to a wedding, but it's advisable to avoid white or any shade too close to the bride's dress. Pastels, earthy tones, jewel colours for evenings, and hues that complement your skin tone are all excellent choices.

2. How To Look Classy In Indian Wedding?

Ans: To look classy at an Indian wedding, consider wearing traditional Indian attire like a saree or Anarkali suit, embellished with intricate embroidery and accessorised with traditional jewellery. Pay attention to detail and opt for elegant, rich fabrics for a sophisticated look.

3. What Do Indian Girls Wear To A Wedding?

Ans: Indian girls often wear traditional outfits like sarees, lehengas, Anarkali suits, or elegant gowns to weddings. These outfits are typically adorned with intricate embroidery and paired with traditional jewellery to enhance the overall look.

4. What Is Fashion For Indian Weddings In 2023?

Ans: In 2023, fashion for Indian weddings continues to evolve, with a blend of traditional and modern elements. Expect to see a mix of classic Indian attire with contemporary designs, unique colour combinations, and an emphasis on sustainable and eco-friendly fashion choices.
Trending Blogs:
Black Friday Sale | Office Party Dresses | Ethnic Wear Trends | Women's Wardrobe Essentials | Festive Sleeveless Dress | Diwali Party Outfits | Traditional Diwali Dress For 2023 | Bhai Dooj Gift Ideas For Sister | Styling Tips For Durga Puja Outfits | Traditional Chhath Puja Dress | Navratri Garba Dresses| Gorgeous Party Wear Gown | Traditional Dress For Ganesh Chaturthi | Types of maxi dresses | Birthday Outfit Ideas | Kitty party dress | Karwa chauth look ideas | Bollywood look to recreate | Teej dress ideas | Office wear kurta set | Valentines day dress code | Airport look for plus size

Popular Products:
Diwali sale | Peplum Sharara Set | Co-Ord Sets | Gowns | Kurta Set | Kurta Set Dupatta | Blazer set for women | Crop top and skirts | Festive kurta sets | Plus size dresses | Cocktail party dress | Anniversary party dress | Co-ord sets women | Bhumi pednekar dress | Velvet kurta set | Printed velvet suit | Banarasi brocade suit | Festive Dresses | Sharara set | Monochrome outfit | Resort wear for women |