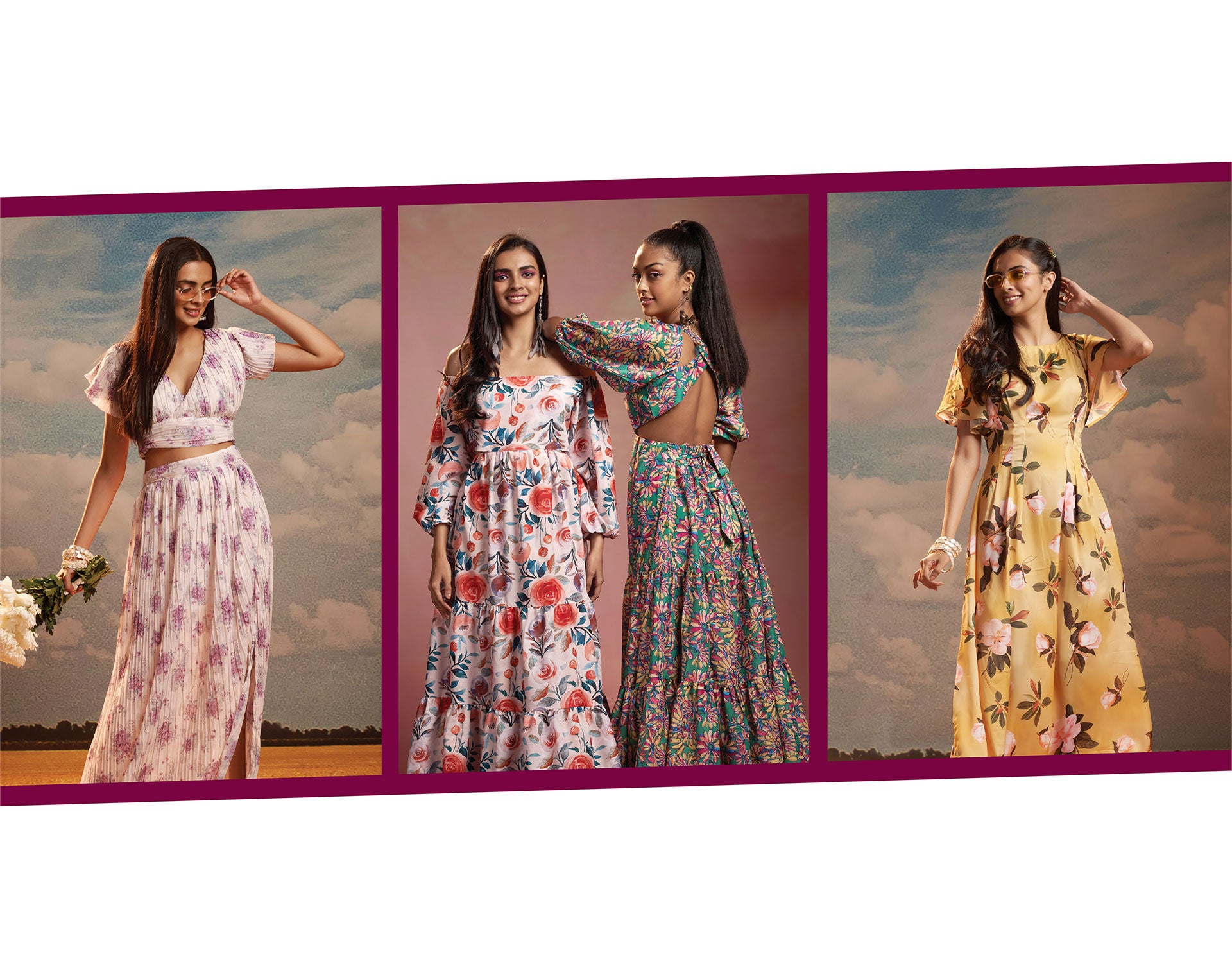 Different Types Of Casual Maxi Dresses You Should Have In Your Wardrobe
Summer and maxi dresses go hand in hand because who doesn't like casual maxi dresses, right? Comfortable clothing in summers is a must and what can be more comfortable than long dress for women. The writer of this blog is a woman and speaking with experience, you should definitely give maxi dresses a try if you haven't already.
In this blog we are recommending long dresses or also known as maxi dress for women to spend their summers comfortably.

All of these Long dresses are from Raisin.


Why Raisin?
Raisin
is one of the fastest growing Women clothing brands in India. Bhumi Pednekar, the famous bollywood actress and a style diva herself recommends Raisin. Other than her, a lot of your favourite TV serial actresses, famous personalities and influencers are a part of the Raisin family.
Raisin has successfully launched a lot of collections in the past that were and are still liked by a lot of women not just in India but across the globe.
Having established itself as a big name in the ethnic wear, Raisin is now giving stiff competition to the big brands in the same niche in the
western wear
category also.
And from their western wear category, we have brought to you long dresses to present before you their wide collection.
Long Dresses For Women
Picking out a few maxi dresses from the wide collection of long dresses of Raisin was a task but to show the versatility we have picked these 4.
Do you want a long dress which makes you look and feel like a princess? Then this is the one for you. The floral print on white cloth, off shoulder style, puffed party sleeves, and ankle length, this dress is just perfect summer day time outings.
Be the sunshine in your loved ones' lives by wearing this yellow floral maxi dress. The pink flowers on the yellow dress brings freshness to the entire look and makes you look bubbly and pretty.
Are you a lover of abstract prints? Are square necklines your favourite these days? Are long maxi dresses your go-to summer outfits? Then this is the dress of your dreams. With the sky blue colour and the abstract print, this dress is made to perfection.
Long Dresses makes you look taller and this dress will too because of its structure and design. The dress has a sheer cloth with floral print along with the knee length lining. This structure of sheer and mid length lining gives the illusion of a person being tall. So what are you waiting for now?


Find More Here

All of these dresses are just a part of the wide collection of dresses that Raisin offers. Explore women's shirts, tops and co-ord sets. Check out www.raisinglobal.com and see the collections that are going to blow your mind and you will become the most fashionable person in your group. Ace every look everywhere you go with Raisin clothing.

A lot of new collections are shortly going to be out on the website, so keep checking the website and keep ordering your favourites.
Check Out : Maxi Dresses | Mini Dresses | Midi Dresses | Blazer Sets For Women | Festive Kurta Sets | Festive Kurti Dresses