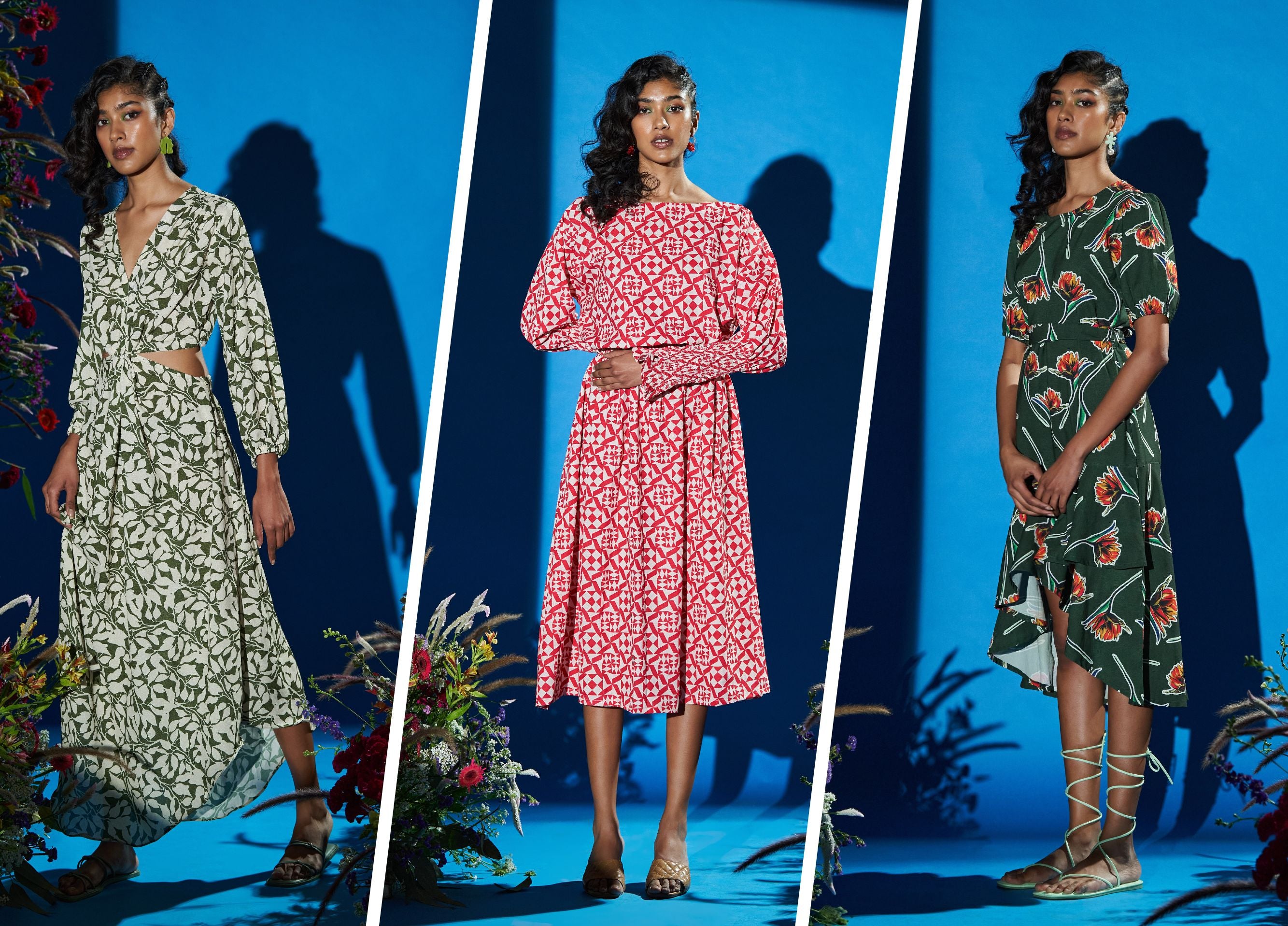 How to Nail the Valentine's Day Dress Code for the Office?
Valentine's Day is just around the corner and while it's a time to celebrate love, it can also be a time to dress up and show off your sense of style.
For those who work in an office, selecting Valentine's Day outfits for women can be a bit of a challenge as you want to look stylish, but also maintain a professional appearance. We've assembled a list of Valentine's Day outfit ideas for you, Read on!
Tips for Pulling off the Perfect Valentine's Day Look
When it comes to pulling off the perfect Valentine's Day look, it's all about the details.
To start, make sure to choose pieces that are comfortable and fit you well. Nothing ruins an outfit more than being uncomfortable, so make sure to choose pieces that fit you well and are comfortable.
Next, you want to make sure that the colours you choose are neutral and work-appropriate. While you can certainly add a bit of Valentine's Day flair with some florals and abstracts, you want to make sure that the overall look is still professional.
Finally, you want to make sure that your accessories are on-point. Statement jewellery, scarves, and other festive pieces can really make an outfit stand out.
Bonus Tip: You can also add a bit of Valentine's Day flair with heart-shaped earrings or a festive scarf.
Note: Make sure to choose pieces that are still professional and appropriate for the office.
Choosing an outfit that fits the criteria can be tough! The good news is, we have some love coming your way right from the Garden of Eden!
The new collection has freshly hit the website so you can nail the Valentine's Day Work Outfit.
Here's a Valentine's Dress Code for the ultimate girl BOSS!
Nothing says love like Red! The Utopian Maze Midi Dress is the perfect pick if you're the minimalist kinda gal! The chic and class carried in this outfit is sure to get some eyes on you this Valentine's Day!
What is love if not a little forbidden? Break some boundaries with the flower power and grace your workplace in style!
A dress made by the Garden of Gods, with a touch of Eve's elegance and a dash of Adam's mischief! This grandiose midi dress is set to raise the bar for good looks at the office.
Wrap yourself in the beauty of the garden and comfort like the petals! The Garden Goddess was a piece made for you! This midi dress is the epitome of grace and style and makes for a cute outfit for Valentine's Day!

With artsy abstracts and pretty petals, it's safe to say that these Valentine's Day outfit ideas will be a love-at-first fit. Since we're changing the game for the old-school reds and heart-shaped everything this year — we're spreading the love with casual Valentine's Day work outfits in 2023.
Even better, this love season comes bearing a sale you can't miss.
Grab your pick with our "Love At First Fit" sale with 50% off sitewide!
Check out the full collection of Garden of Eden collection by Raisin for stylish and sophisticated Valentine's Day outfit ideas for the workplace. Whether you're looking for a classic floral midi dress or a fun & bold abstract playsuit you'll be sure to find the perfect outfit for Valentine's Day.
Shop from Raisin's New Collection and give a touch of Grandiose to your Wardrobe at half the price!