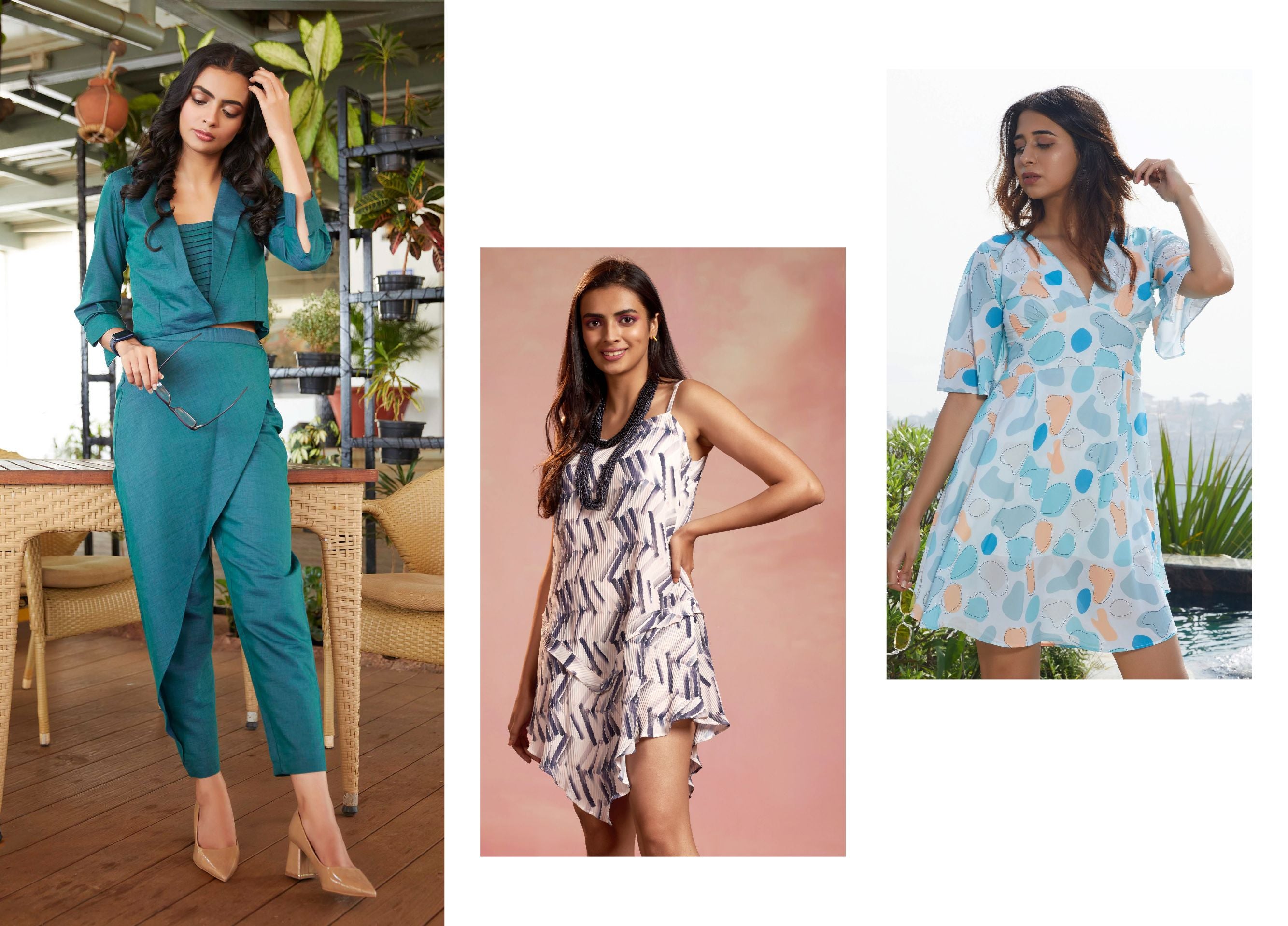 How to Recreate K-Pop Airport Looks on a Budget | Raisin Guide 2023 Edition
Have you seen Jungkook's most recent airport outfit or Black Pink's Rose airport fashion? We bet you do!
K pop airport looks have been doing the rounds. We know that you must have been swayed by its maverick and unconventional fashion sense.
You have been trying out different tactics to recreate your very own K pop airport looks, but your budget might be holding you back.
Don't worry, we're here for you.
But before you even begin to learn how to recreate K pop airport looks on a budget, let's understand: What on earth does K Pop Airport mean, and why does this create buzz?
The trend of airport fashion began in South Korea, where K pop stars are often seen wearing stylish casual aesthetics korean outfits while travelling to and from airports.
Long story short, Korean casual outfits have become an important part of the K pop industry and culture, reflecting the creativity, individuality, and style of K pop stars while also providing a glimpse for the fans who are pining to catch a glimpse.
Raisin has always strived to keep its fam updated with the latest trends in fashion. This time, we have the much-discussed casual aesthetic korean outfits to spice up your airport looks.
6 easy style guides to pull off K-pop airport look ideas on a budget
Tip 1: Look for Affordable & Sustainable Alternatives
One of the best ways to recreate K pop airport looks on a budget is to look for affordable alternatives. You don't have to buy the same designer clothing that your favourite stars are wearing.
Instead, look for similar types of dresses of the same outfit or accessories. Explore the western wear collection for affordable yet comfortable clothing from Raisin.
Tip 2: Stick to Simple Outfits
While some K pop stars may wear casual aesthetic Korean outfits to the airport, many others prefer to keep it simple. Stick to basic pieces like jeans, t-shirts, and jackets. You probably already have these items in your wardrobe, so you don't have to spend a lot of money on them. You can also mix and match different items to create new outfits, giving you more options without having to buy more clothes.
Tip 3 : Invest in a Good Pair of Sneakers
K-pop stars are often seen wearing stylish and comfortable sneakers to the airport. Investing in a good pair of sneakers is a smart choice, as they can be worn with a variety of outfits and can be dressed up or down. You probably have seen Rose from Black Pink wearing an amazing pair of sneakers. To recreate the same rose airport fashionable sneaker head look, you don't have to invest a lot. Look for sneakers that are comfortable and durable, as you'll likely be wearing them for long periods.
Tip 4 : Accessories
Accessories are an important part of any K pop airport look. From hats to sunglasses to backpacks, there are plenty of options to choose from. Again, you don't have to spend a lot of money on designer accessories. Look for affordable options that are similar to what your favourite idols are wearing. For example, if you see an idol wearing a bucket hat, try to find a similar one at a cheaper price point.
Tip 5: Try DIY
If you're feeling creative, you can also try DIY-ing your own Kpop outfits. There are plenty of tutorials online that can show you how to create your custom clothing and accessories. For example, you can customise a t-shirt or backpack with your favourite idol's name or image. Not only is this a fun and creative way to express your fandom, but it's also a budget-friendly option.
Tip 6: Look for Sales and Discounts
Finally, don't forget to look for sales and discounts when shopping for K pop airport. Raisin offers regular sales and discounts, especially during holidays and special events. You can also sign up for email newsletters and follow us on social media to stay up-to-date on the latest deals and promotions.
We bring to you some great suggestions that have a tinge of casual aesthetic Korean outfits that will have you rock with your airport looks:
K pop fashion is all about making a statement with bold and vibrant looks, and this dress is the ultimate outfit for any K-pop stan looking to show off their unique style. The vibrant teal colour and comfortable cotton material make it perfect for dancing along to your favourite Korean pop songs, while the straight crop top and pants provide a trendy look that's sure to turn heads and get people talking about you.
With its stunning abstract print and flowy A-line silhouette, this dress will make you feel like a fashionista wherever you go. The lightweight and breathable georgette fabric keeps you cool and comfortable, while the cream colour is versatile and easy to access. Opting for this dress will align you seamlessly with K Pop Airport looks, this mini dress is a must-have in your wardrobe. So why wait? Add it to your cart now and get people enamoured with your ravishing looks!
This dress is perfect for any occasion with its striking abstract print and flattering A-line cut. The light aqua colour is fresh and eye-catching, and the georgette fabric is lightweight & comfortable to wear. If you are a die-hard fan of K-pop airport looks, this mini dress has got you covered. So why wait? Add it to your closet and get ready to slay the fashion game!
Wrap-up
Recreating a K-pop casual airport look on a budget is now easier than you might think. By looking for affordable alternatives, sticking to simple outfits, investing in a good pair of sneakers, accessorising, trying DIY, and looking for sales and discounts, you can recreate your own stylish and trendy airport look without breaking the bank. So go ahead and channel your inner K-pop star the next time you head to the airport!
Subscribe to our newsletter for amazing tips and deals. Explore www.raisinglobal.com to avail amazing discounts this holi!