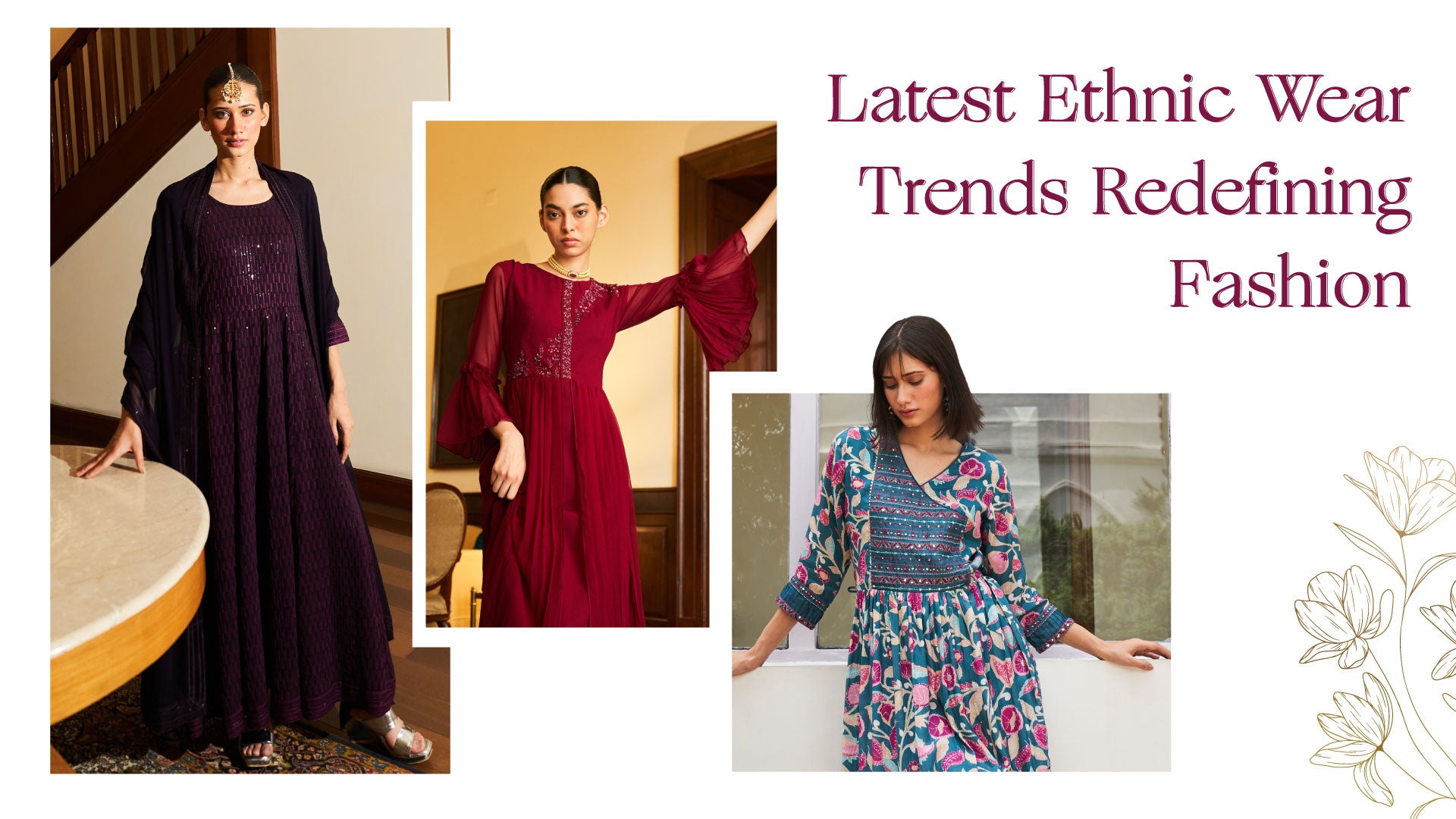 Latest Ethnic Wear Trends Redefining Fashion
Are you ready to step into a world where culture meets couture and tradition is transformed into trendsetting elegance? The latest ethnic wear trends are here to redefine fashion in a way that's making heads turn and hearts race. From eye-catching embellishments to vibrant color palettes and contemporary silhouettes that bridge the gap between heritage and haute couture, today's trending Indian dresses are a sight to behold.
In this blog we explore the hottest and latest ethnic wear trends 2023 that have taken the world by storm. Whether you're prepping for a grand celebration or simply want to make a statement with your style, Raisin has got you covered with the latest trending ethnic wear!
So, why wait? Keep reading to explore the latest ethnic wear trends and pick the trending Indian dresses for you!
Which Traditional Dress Is In Trend?
When it comes to the world of fashion and style, trends are constantly evolving, and the realm of ethnic wear is no exception. In 2023, it's apparent that traditional attire has taken on an entirely new dimension, blending cultural heritage with contemporary fashion sensibilities. So, if you're wondering about the trending ethnic wear, look no further. We're here to unveil the latest ethnic wear trends 2023 that are making waves and redefining fashion in this year.
1. Anarkali Suit Set
The timeless Anarkali suit has made a triumphant return and is at the forefront of the ethnic wear trend in 2023. Its flowing, floor-length silhouette adorned with intricate embroidery and elegant designs is a favorite among fashion enthusiasts. Whether it's for a wedding or a festive celebration, an Anarkali suit set will ensure you stand out in the crowd. It's the perfect blend of tradition and contemporary style.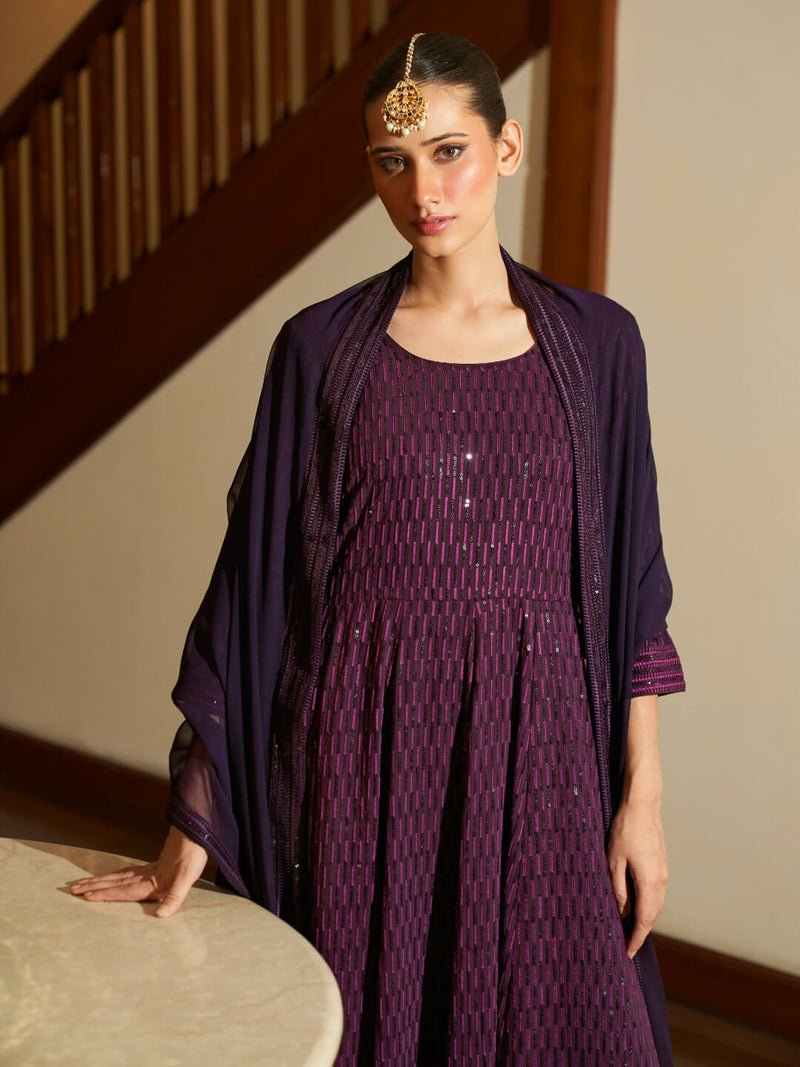 2. Lehenga Choli
The Lehenga Choli continues to reign as a trending ethnic wear for weddings and special occasions. In 2023, it was revamped with innovative designs, fresh color combinations, and statement blouses. The versatility of the Lehenga Choli makes it a go-to pick for brides and wedding guests alike. It's an embodiment of ethnic opulence that effortlessly carries the essence of Indian fashion trends.
For more gorgeous trending lehengas for brides, keep check out our wedding lehenga collection once!
3. Gowns
Gowns have emerged as the epitome of sophistication in the realm of trending ethnic wear. With floor-sweeping elegance and intricate detailing, gowns offer a fusion of tradition and modernity. These ensembles are perfect for those looking to make a statement at weddings or upscale events. This latest ethnic wear trends 2023 is all about gracefully flowing silhouettes that exude charm and grace. For stunning gowns that resonate with the latest trends in ethnic wear don't forget to check out our Khamaaj Gown collection!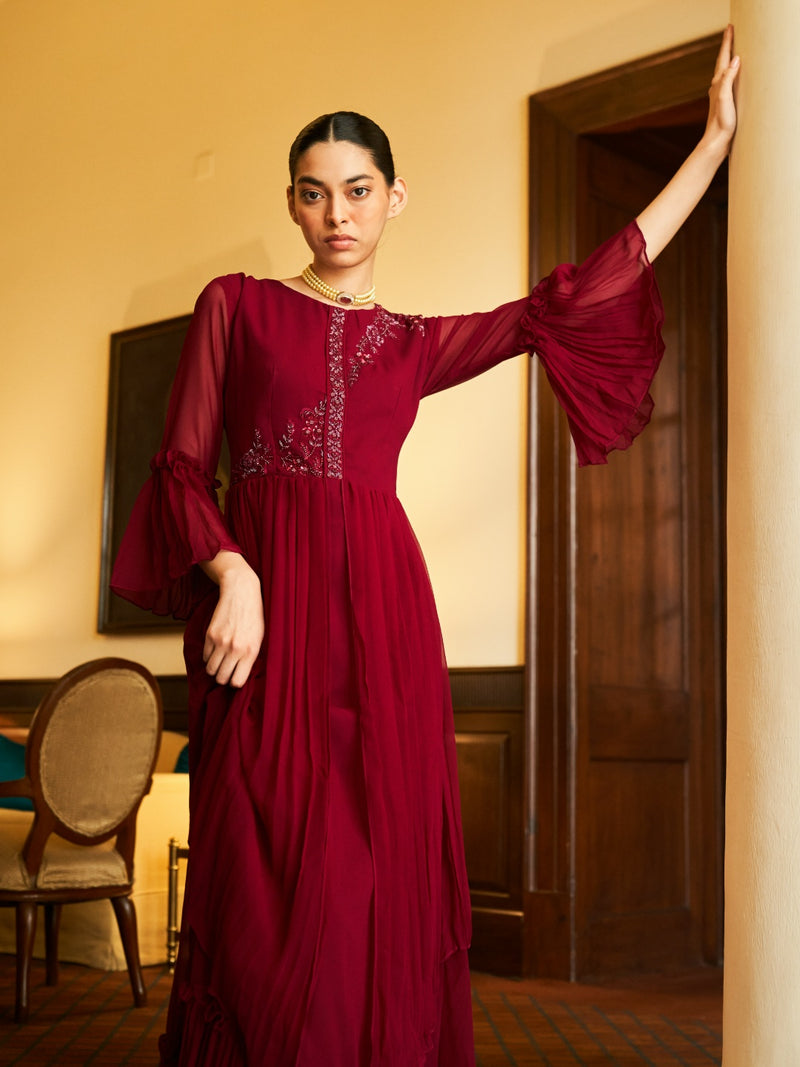 4. Banarasi Brocade Co Ord Set
When it comes to the latest trends in ethnic wear, Banarasi brocade co-ord sets are having a moment. These sets showcase the rich and intricate Banarasi weaving techniques in a contemporary and stylish avatar. Be it a wedding or a traditional gathering, this trend is all about embracing heritage in a chic and trendy manner. The opulence of Banarasi brocade adds a touch of regality to your wardrobe.
At Raisin, we embrace the Indian fashion trends 2023, thus we have launched our Isabella collection to offer you a variety of charming Banarasi Brocade Co Ord Set!
5. Satin Printed Kurta Set
Satin is no longer confined to Western fashion. This year, satin printed kurta sets have taken the ethnic wear scene by storm. This trending ethnic wear provides an elegant and comfortable option for casual gatherings or even as everyday wear, showcasing the versatility of Indian fashion. For a stunning satin printed kurta set, check out our latest Banjara collection!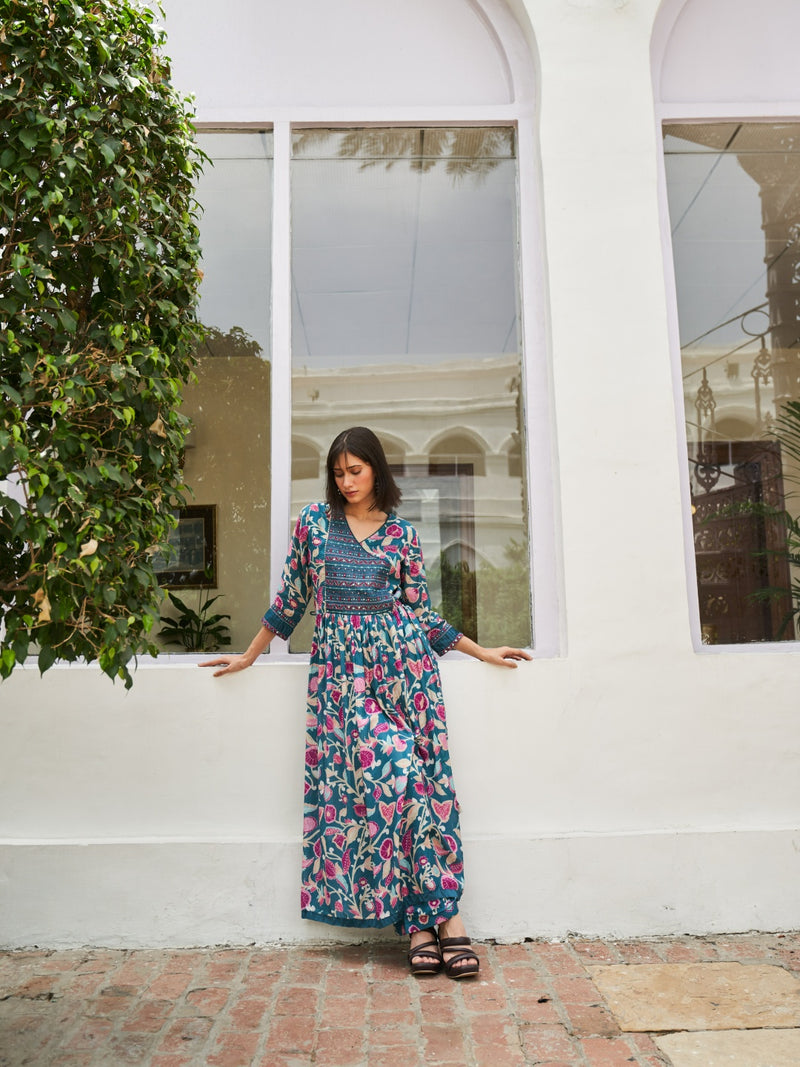 6. Embroidered Sharara Set
The Embroidered Sharara Set, with its unique flared pants and short kurta, is back in vogue. In 2023, this traditional ensemble is witnessing a resurgence with intricate and ornate embroidery, making it an ideal choice for brides, bridesmaids, and anyone looking to make a style statement at weddings and festivals.
Summing Up!
Lastly, it can be said that the latest ethnic wear trends 2023, encapsulates a perfect blend of heritage and modernity. It's all about celebrating the rich cultural diversity of India while adapting to the changing times. Whether you're attending a wedding, a festive celebration, or simply want to make a fashionable statement, these trending Indian dresses are here to inspire and elevate your ethnic wear game.
Don't miss the chance to embrace these trends and elevate your ethnic wear wardrobe like never before with Raisin!
Frequently Asked Questions On Latest Ethnic Wear Trends
1. What is Indian ethnic wear fashion trend in 2023?
Ans: The Indian ethnic wear fashion trend in 2023 includes a resurgence of classic outfits like Anarkali suits, Lehenga Cholis, and Banarasi Brocade Co-ord Sets. There's also a strong focus on modernizing traditional attire, with the use of vibrant colors, contemporary cuts, and intricate embroidery.
2. What is the fashion forecast for 2023 ethnic wear?
Ans: The fashion forecast for 2023 in ethnic wear showcases a beautiful blend of tradition and contemporary styling, making it a year of versatility and cultural celebration.
3. Which dress is trending now in India?
Ans: The dress currently trending in India includes Anarkali suits, which offer a timeless and elegant look suitable for various occasions.
4. How do you style an ethnic dress?
Ans: To style an ethnic dress, consider accessorizing with statement jewelry, choosing the right footwear, and experimenting with hairstyles that complement the outfit. The key is to strike a balance between tradition and personal style, creating a unique and chic look.
Trending Blogs:
Festive Sleeveless Dress | Diwali Party Outfits | Traditional Diwali Dress For 2023 | Bhai Dooj Gift Ideas For Sister| Styling Tips For Durga Puja Outfits| Traditional Chhath Puja Dress| Navratri Garba Dresses| Gorgeous Party Wear Gown | Traditional Dress For Ganesh Chaturthi| Types of maxi dresses | Birthday Outfit Ideas| Kitty party dress | Karwa chauth look ideas | Bollywood look to recreate | Teej dress ideas | Office wear kurta set | Valentines day dress code | Airport look for plus size

Popular Products:
Kurta Set | Kurta Set Dupatta | Blazer set for women | Crop top and skirts | Festive kurta sets |
Plus size dresses | Cocktail party dress | Anniversary party dress | Co-ord sets women | Bhumi pednekar dress | Velvet kurta set | Printed velvet suit | Banarasi brocade suit | Festive Dresses |
Sharara set | Monochrome outfit | Resort wear for women | Pleated dress |