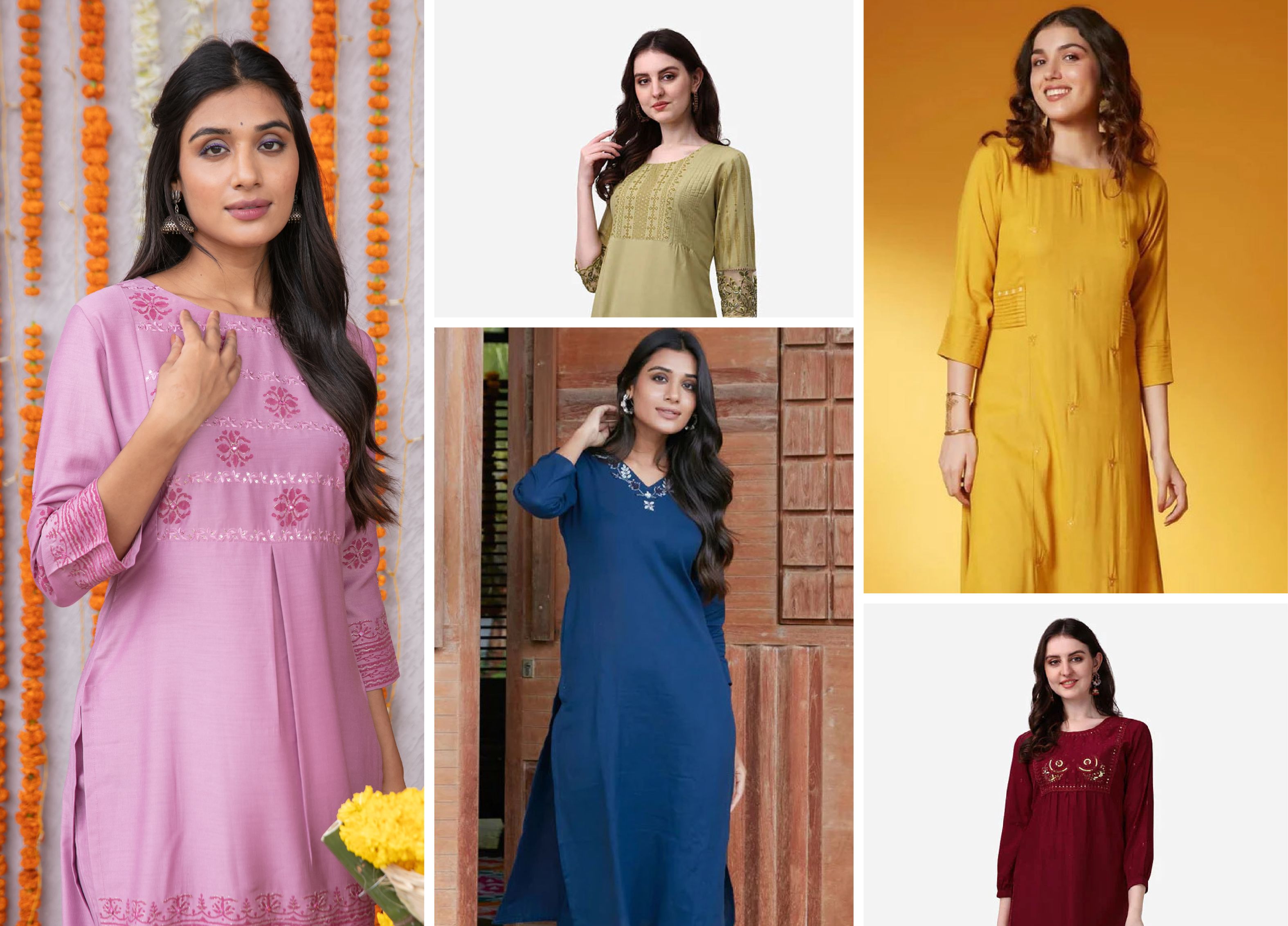 Raisin Kurta Sets: It's More Than Just Your Casual Kurta Sets
It's hard to find a good kurti set, and it's even harder not to buy a kurta set that is both stylish and comfortable. Check out this blog by Raisin to find kurta sets with dupatta. Continue reading to find kurta sets with dupatta that will become your go-to kurta sets for years to come.
Why should everyone have kurti sets in their wardrobes?
Trust the people who have tried and worn kurti sets and kurta sets because they are the ones who have realised what it is like to wear the most comfortable outfit. Ethnic kurta sets are everyone's favourite because of the way they bring out the real beauty of Indian women while also keeping them comfortable.
It can be said without any kind of doubt that kurta sets for ladies become the saviours when the ladies are in the "I don't have anything to wear" situation, but that is not only because those are their last option but also because this last option unfailingly makes them look stylish and keeps them comfortable like no other outfit.
Casual ethnic kurta sets from Raisin 
Let us explain why Raisin kurta sets are more than casual kurta sets:
Solid kurta sets for ladies are the best casual-wear outfits.

The addition of a little embellishment on the neckline makes it suit your personality and highlight your beautiful neck and the very sultry clavicle bone.
A casual kurti set doesn't have to be boring. This green casual kurta set has a beautiful kadi print around the neck and torso area.

The addition of lace at the hem of the kurta and on the sleeves makes it look fancy and dressy while still giving you the same comfortable feeling of a casual ethnic kurta set.
Casually dress up in kurtis with pants, but look dressy and put together even without putting in any big efforts with this red silk embroidered straight kurta pant set from Raisin.

The embroidered details around the neck look enchanting and pretty. This kurti set is the perfect example of "Beauty in simplicity".
Ah! How beautiful and eye-pleasing is the onion-pink colour of this kurta set? But apart from being in one of the most beautiful, trendy colours, there is a lot of detailed embellishment done on the entire kurti set.

To other people, you appear to have spent a long time planning this outfit, but in reality, you haven't given much thought to it and have just put on this kurti set by Raisin.
Enough of going behind the trendy colours in casual kurta sets.

The OG and evergreen colours are here. Bring the sunshine and good vibes to your life and wardrobe with this yellow embroidered kurta set from Raisin. So instantly turn any dull day into a positive-vibes day with this casual ethnic kurta set from Raisin.
Have you gotten into the casual vibe yet?
Get everything you need at Raisin. Raisin is your one-stop shop for all your western wear, contemporary wear, as well as ethnic wear needs.
We have created a whole guide on how to style casual maxi dresses for women easily without losing comfort.
If you are looking for comfortable yet designer ethnic options, just head to our designer kurta sets with dupatta. The unique designs and fabric will make you feel YOU.
So go and shop till you are satisfied with the collection you have always wanted to build. Check out www.raisinglobal.com. Happy shopping!