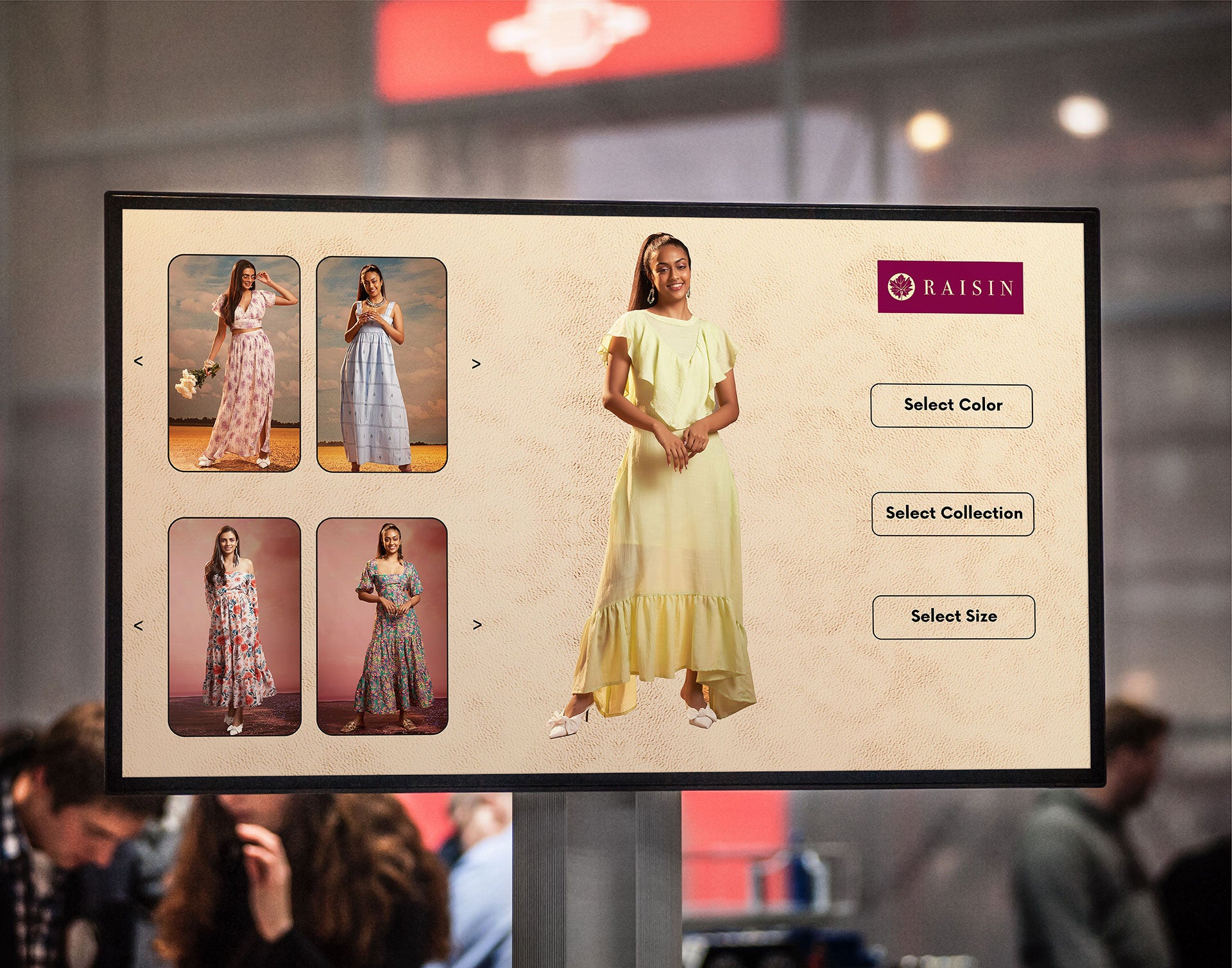 Virtual Reality And Fashion: How Will It Change The Industry
The relationship between technology and fashion started a long time ago when, thanks to technological advancements, people started buying clothes online. There might have been instances preceding this too, but a revolution was sparked by this step. Everything was going great and the online shopping experience of customers was being enhanced by brands to gain more and more online visitors and buyers. The situation came to a point where people preferred online shopping more than physically going to a store. But then, COVID hit our lives. Every industry suffered, and the world came to a standstill. But even in the most difficult times, fashion shows were held, and online presentations of new collections by the world's top brands surprised everyone.The reason for bringing technology to fashion started to make sense on a different level.
And there is no looking back from that point on. The fashion industry has been taken by storm by the advent of virtual reality technology in fashion design.
Virtual Reality In Fashion Design 
What is it? -
A virtual experience called virtual reality (VR) can be both similar to and different from the real world. In a virtual world, a user of virtual reality equipment may see, move around, and interact with virtual features and objects.
The virtual representation of apparel and sample pieces may significantly reduce unnecessary costs associated with the production, cloth, sewing, shipping, and exhibition of these sample items through enticing schemes, improving customer experience and brand improvement.
Augmented Reality In Fashion Industry
What is it? - Using digital visual elements, audio, or other sensory stimulation delivered via technology, augmented reality (AR) creates a more enriched version of the real world. Businesses specifically engaged in mobile computing and business applications are noticing a growing trend in this direction.

How to leverage your fashion & clothing ecommerce with AVR technology ?
The traditional practises of going to the mall, the regular struggle of a commoner in the mall, spending hours looking for the item you need, coming with the other regular struggles of a commoner in the mall, visiting several stores to find alternative clothing and compare their prices and characteristics, and yet again, the other regular struggles of a commoner in the mall, giving you a "WOW" factor feeling when you shop.
In the fashion industry, retailers and manufacturers are utilising augmented and virtual reality in a variety of ways, including interactive display screens, in-store navigation, virtual try-ons, virtual fitting rooms, virtual tailors, and virtual makeovers. These tools help to raise awareness, keep customers interested, turn visitors into customers, increase loyalty, and more.
1 In-store navigation
AR technology creates accuracy in locating the user, which can assist the customer to direct the store's navigation and easily arrive at their chosen goods.
2 Virtual fitting
The virtual try-on has become more significant in the fashion industry in the current period during the past few years. Retailers can entice customers into the store by providing them with virtual try-on experiences with augmented reality. It can give a reliable impression of how the thing feels, looks, and scales.
3 Online dressing rooms 
Customers can try on clothes, shoes, etc. on a 3D avatar using VRF technology without really wearing the item. In this approach, augmented reality for apparel delivers a unique and captivating experience that is advantageous to both the company and the buyer.
4 A digital makeover
Through the use of virtual makeover tools, you can change or add many aspects of a person's appearance, including their facial features, hairstyle, and accessories. By adding digitally to a digitally altered 3D human face, haircuts, or glasses, one can realistically alter the appeal of the human face and gain a sense of appropriate apparel.
5. Improving loyalty 
Retailers can use augmented reality to send customers a special greeting on occasions like birthdays, wedding days, anniversaries, etc. Customers spend more time in stores because they believe the company values them, which helps to foster customer loyalty. This allows the store owners to give customers a customised experience and manage their demand.
Let us know your views on AR and VR technologies and their role in the fashion industry. Whether this technology will help people or not,
www.raisinglobal.com
is helping people every day to step out of their homes in comfortable clothes with the confidence of making the day their best! Raisin Clothing offers comfortable yet fashionable clothing. Our exclusive collection includes Zaira, Aika & Wabi sabi are some of our best sellers.
Check out the unique and unparalleled contemporary and
western wear
clothing from
Raisin
.