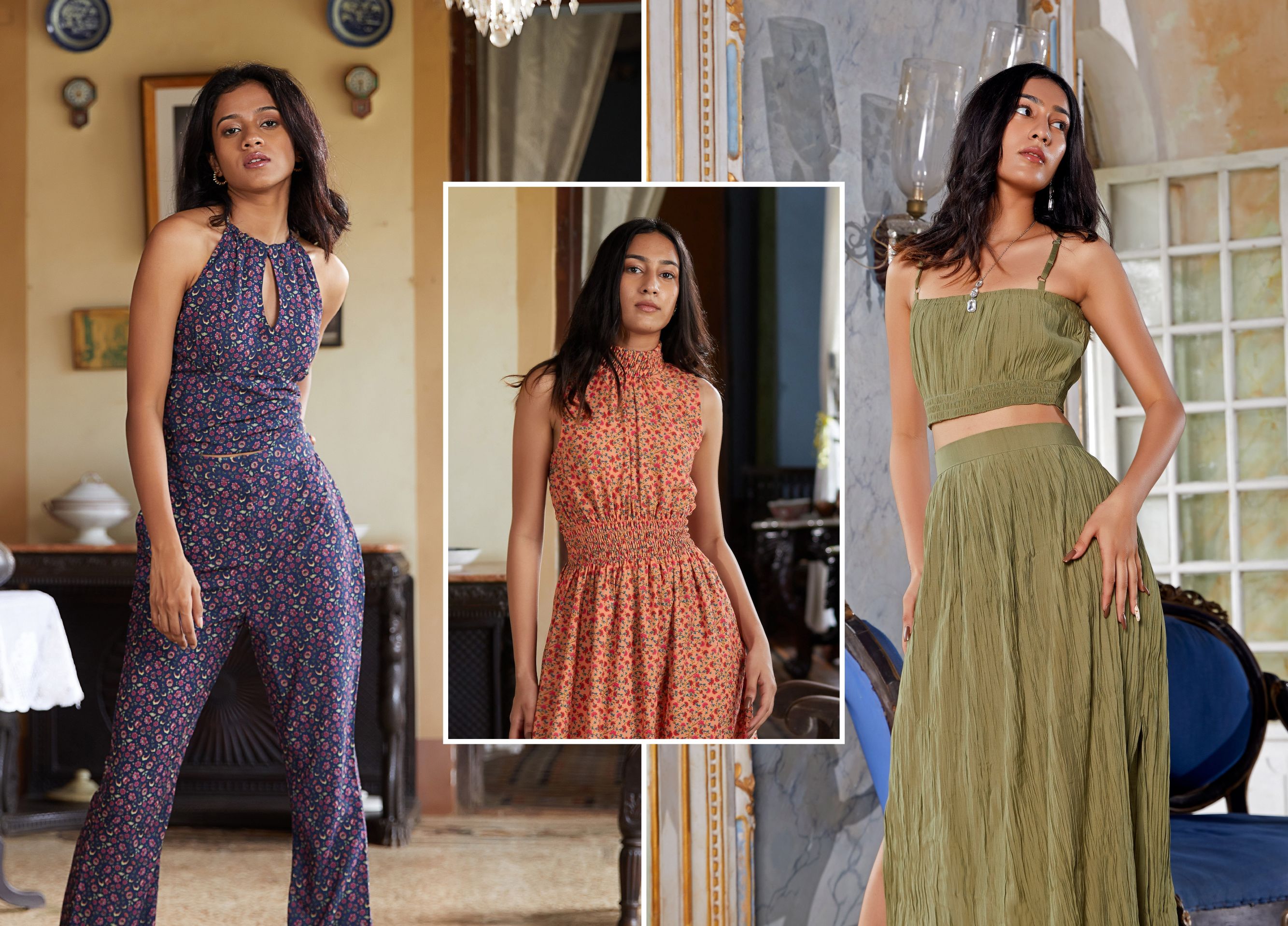 Sizzle this Valentine's Day with these show-stopping indo-western dresses.
Love is in the air, and we're sure you must have been waiting for this special day to celebrate it with your beloved. You must have many things to plan for this special day, one of which could be the choice of dress you'll be wearing that should make you feel comfortable, confident, and stylish.
Of course, there is a variety of dresses that you can choose to wear, but it's essential to choose an outfit that not only suits the occasion but also makes you feel confident and stylish. This valentine, we recommend that you opt for something that is both traditional and contemporary so that you could blend tradition and modernity in perfect harmony.
Indo-western dresses are a fusion of Indian and Western styles, combining the best of both worlds to create something unique and eye-catching.
We are sharing some amazing styling tips for you to sizzle on this Valentine's Day:
The first thing is to choose the right fabric. Opt for lightweight, breathable fabrics like cotton, silk, or chiffon, especially if you're going to be out and about all day. These fabrics will keep you cool and comfortable, and won't wrinkle easily, ensuring that you look as good at the end of the day as you did in the morning.
You can think about the cut and style of the dress. Look for styles that flatter your figure and enhance your curves, such as fitted dresses, A-line skirts, or empire waist tops. You can also choose styles that feature intricate detailing, like beading, embroidery, or lace, to add a touch of glamour to your look.
When it comes to accessories, less is more. Stick to simple, understated pieces that complement your outfit rather than overpowering it. For example, you could pair your Indo-western dress with delicate jewellery, like a pair of simple stud earrings or a delicate pendant necklace. If you're wearing a dress with intricate embroidery or beading, then you might want to skip the jewellery altogether and let the dress speak for itself.
Finally, think about your footwear. Choosing the right shoes can make or break your outfit, so it's important to get it right. If you're wearing a long dress or skirt, then a pair of comfortable flats or sandals are a good choice. If you're wearing a shorter dress, then a pair of heels will give you a boost of height and make your legs look longer.
In conclusion, Indo-western dresses are a great choice for Valentine's Day, offering a unique and stylish combination of Indian and Western styles. When it comes to styling, choose lightweight, breathable fabrics, flattering cuts and styles, simple accessories, and comfortable footwear. With these tips, you're sure to look and feel your best on this special day.