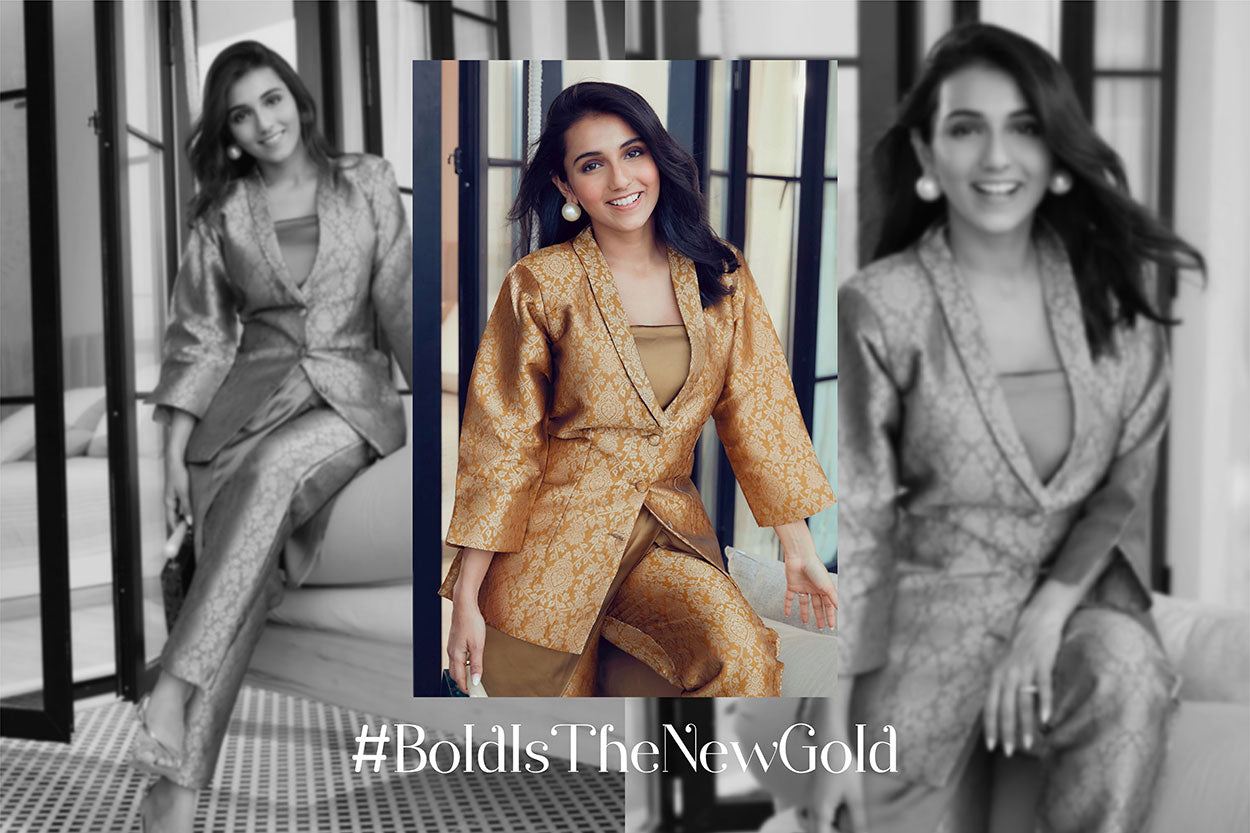 Get Summer Festive Ready With Raisin! Our Top Looks
Rock your summer festive looks with Raisin. Check out the top looks on this blog.

Summers are in their full swing and so are the various festivities. Weddings, functions and all kinds of gatherings in summers are due for you, then you need to look the most special and your best in all of them. Want to look a little more stylish from others? Don't worry, Raisin will help you out choose the best looks for yourself. In this blog we are going to present all of our favourite summer festive pieces that would make you look even more stylish and the life of the party.

So without wasting any more time, let's hop straight into the blog.

Raisin has upgraded itself

Raisin has a wide range of collections, styles and pieces. We have recently made our collection more elaborate for you, but in a sorted way. You can now choose your style from two collections - Contemporary and Western.

In the contemporary section, we have a wide range of collections of Kurtis, Kurta sets, dresses, Co-ord sets, Crop tops and skirts, Blazer sets, Tunics, Bottoms, and Sarees.

We also have collections like Zaira and Aika in contemporary wear.

Our Aika collection is one of its kind collection that has tailored pieces that would revolutionise your style sense and overall look.

About the collection

AIKA is a reflection of many moods bringing together a feeling of solidarity. It is a graceful Weave Of traditional and modern unifying contemporary style.

#BoldIsTheNewGold stands for the idea that being bold and different is the newest trend and Standing out is the new gold rather than blending in. Rise above the ordinary this festive season and reflect on your own style.

We have seen a lot of traditional weaves being transformed into contemporary fashion wear but this collection oozes urbanity.

Transforming the traditional Indian Banarasi weaves into contemporary wear like dresses, pant suits and skirt-blazer co-ord set, while doing full justice to both the styles makes this collection a timeless masterpiece.

This collection screams style that will suit every woman because whatever your style may be, it always has some connection with your roots and the designs and material of this collection has been curated in a way that takes us back to our very strong roots. These outfits can very efficiently be worn as a day outfit and with proper accessorising can look very well as night outfits. Wear this outfit at festivals, parties or even at special meetings in the office. The versatility of these outfits makes this collection a must-have for every woman.

Top looks from Aika

Let us show you some outfits that you can wear this holiday season that will make you appear chic and stylish.


These were some of our top recommendations from Raisin's AIKA collection. You can get your hands on this luxurious collection and look like a sight to behold. So hurry up and check out www.raisinglobal.com to get your hands on the best summer festive wear for this festive season.