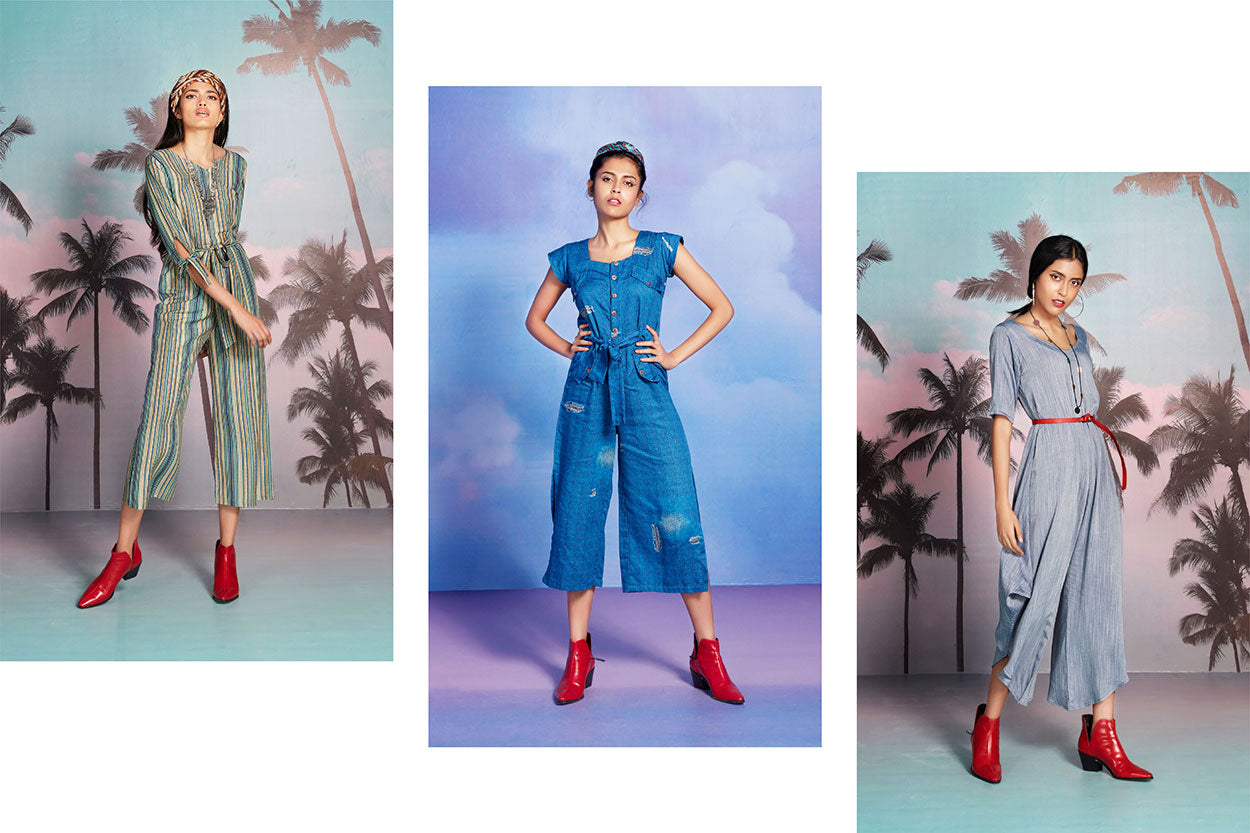 Jump Into Your Favourite Jumpsuits This Summer
The scorching heat of the sun has started to trouble us from early morning these days.

When you don't feel like dressing up at all, how to look put together and well dressed for any occasion? Well, you can dress up and look the most stylish and still feel fresh, by choosing Jumpsuits. Yes, a jumpsuit for women in the summer is the answer to all your "How to beat the heat in summers" questions. In this blog we will be recommending some jumpsuits that we found to be pretty appropriate for you this summer season.

All of these recommendations are from the brand Raisin. Raisin is India's fastest growing brand. They have been winning the hearts of millions of women with their contemporary collection, and now they have launched their western collection as well. All of these jumpsuits could be yours at an affordable price.

Let's get started with the recommendations now.


These were the jumpsuits we wanted to recommend to you. Which one did you like the best? Let us know what your favourite kind of silhouette is when it comes to jumpsuits.

Raisin's western collection has many more jumpsuits that you can choose from. Check all of them out here. The western collection has a wide range of clothing items that you can choose from to make your special occasions more special, and regular days more stylish. Check out our website to choose your favourites.