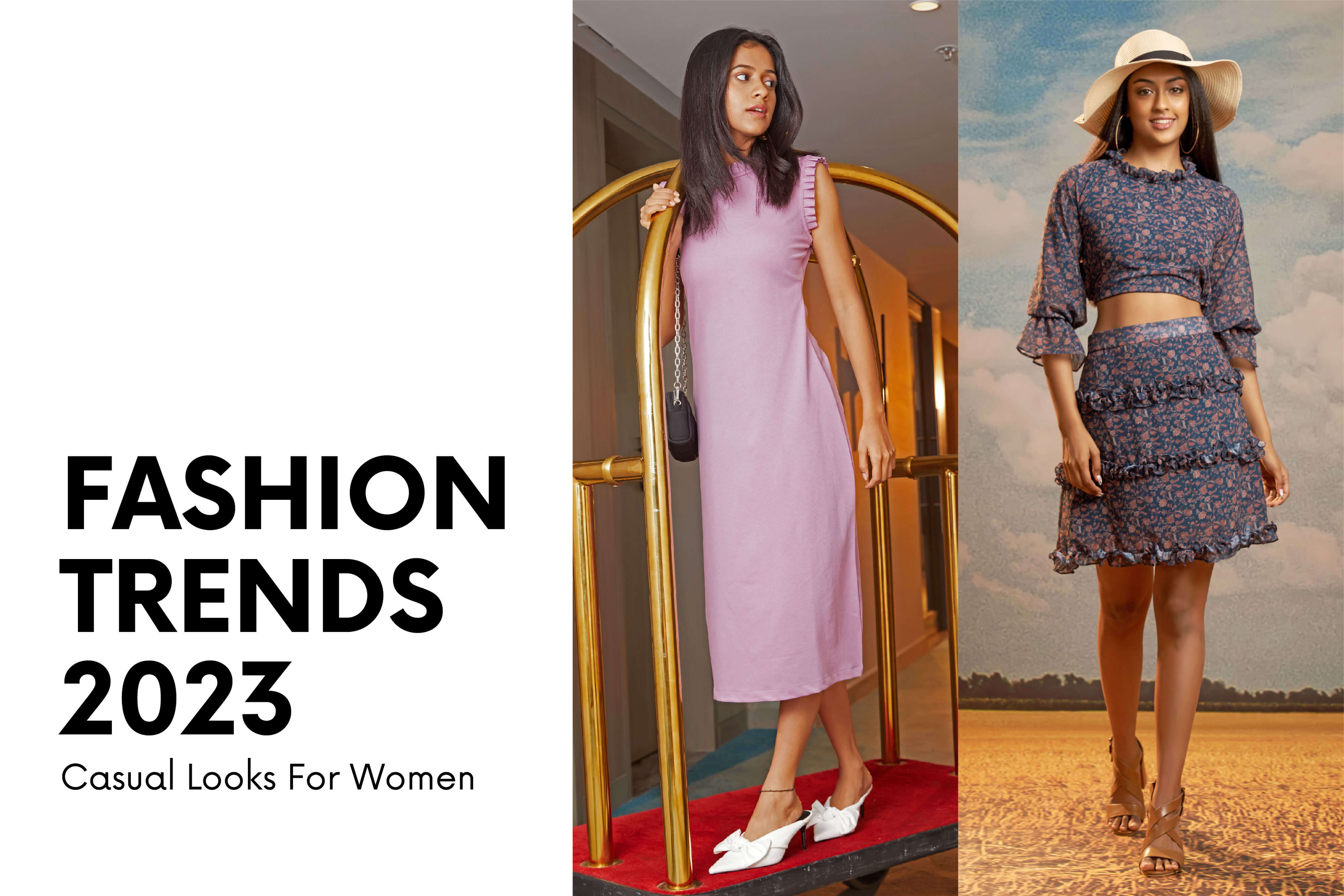 Fashion Trends 2023: Casual Looks For Women
The fashion industry is all about the casual looks and people are excited. Are you also searching for casual Look ideas in 2023 on the internet? Well search no more, because in this blog we are covering a wide range of casual women outfits and are also giving recommendations! Keep reading till the end to save casual outfits for women which are trendy as well as super affordable.
Let's get straight to the outfits now.
Casual Clothing For Women: Category-Wise
DRESSES
Casual dresses are the first thing a woman thinks of when casual clothes for women are talked about. A casual dress is secretly a woman's last resort if she doesn't want to get too involved in the preparation of her dress or putting too much effort into it.
We would like to recommend this dress to you - 
KURTIS
Trust us when we say this - Kurtis can also come in casual women outfits. The cute casual outfits that you wish you could have can be put together with a kurti. Casual look ideas in 2023 are all about outfits that are put together with the help of a kirti.
Our recommendation for a casual outfit for kurti would be -
SHIRTS
Casual attire for women started when women decided to wear men's shirts (or basically any oversized shirt) and paired that up with a pair of jeans. A total CLASSIC!
A shirt and jeans combo can never go out of style and so you should definitely invest in a shirt like this -
TOPS
Besides the shirt and jeans style, another casual outfit idea is to pair top with jeans. And most honestly, we all choose tops and jeans as our first priority when it comes to casual outfits, isn't it?
So jeans-top people do check out this top to add another cute casual outfit in your wardrobe -
TUNICS
If you are an indo-western lover and casual dress code for you means something fusion, then you need to try out tunics, which can be paired with a variety of bottoms including jeans, pants etc. Check this tunic out - 
CO-ORD SETS
The latest trend that has helped a lot of women from spending hours to mix and match the clothes is the trend of co-ord sets. The question - What do I wear?
and after spending an hour in mixing and matching, the question of - How do I look?
Are no more going to be used because co-ord sets like this one is going to be your favourite casual friday outfits
Summing Up!
These casual outfits ideas are just a glimpse of the vast variety and types of clothes that are available on
www.raisinglobal.com.
So what are you waiting for? Check out Raisin's website and rock your casual outfits just like you rock your party outfits.