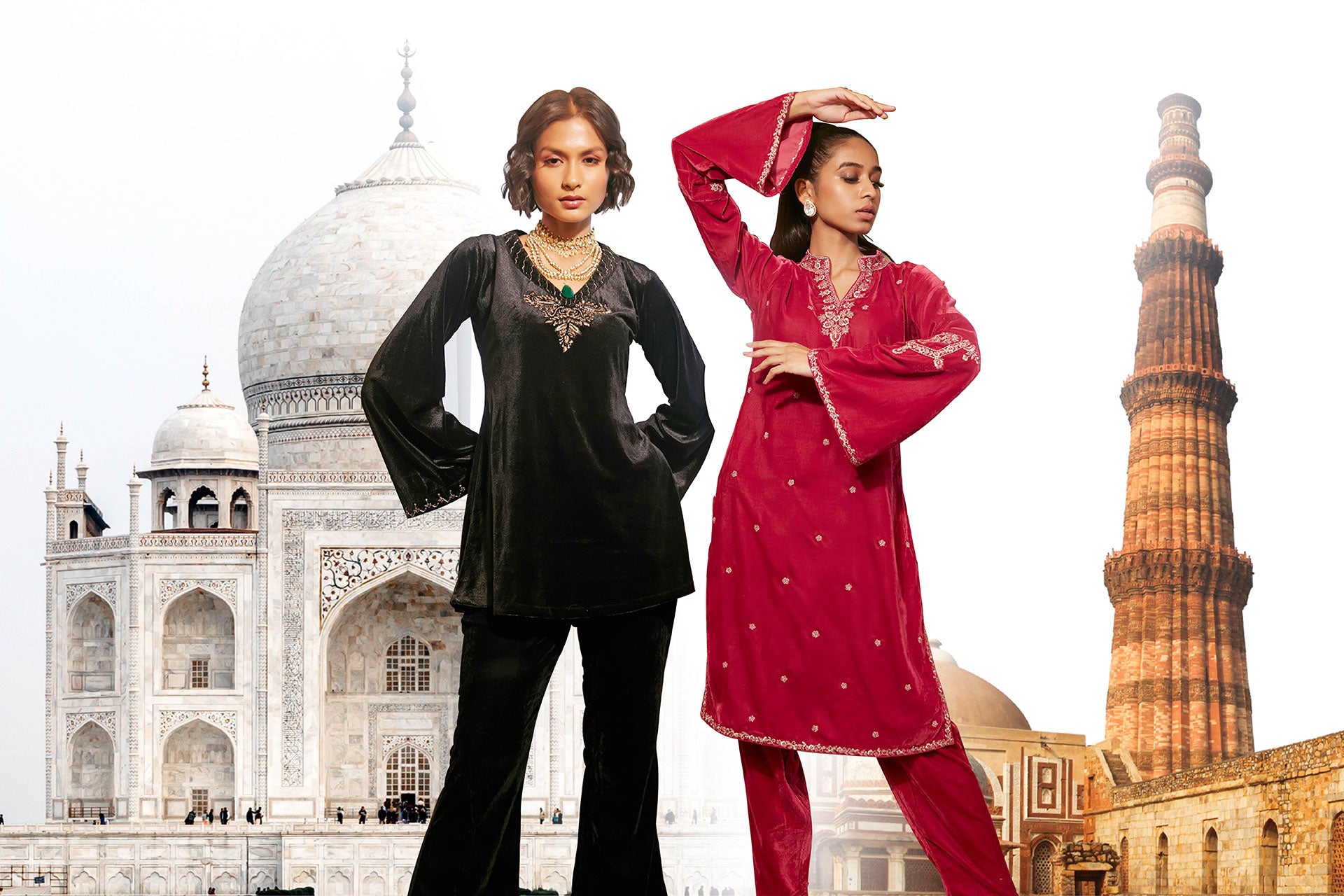 World Heritage Week Special: What to Wear Where with Raisin
India is a land of rich heritage and culture. Our rich heritage, which is reflected throughout ancient monuments, are famous worldwide. There are so many monuments in India that stand tall to this day, singing the tales of the times they have seen and the changes they have observed.

Raisin's goal with this blog is to instill pride in all Indians for being born in a country with a history that gives you goosebumps, jaw drops, and awe with every story. Raisin's goal with this blog is to instill pride in all Indians for being born in a country with a history that gives you goosebumps, jaw drops, and awe with every story.

Keep reading the blog till the end to find some of the attire we would love you to dress into when you visit some of the most famous monuments.

Let's get started.
What is World Heritage Week?
World Heritage Week is observed worldwide from November 19 to November 25 each year. Most often, it is observed by college and high school students.

What is the purpose of celebrating World Heritage Week? <h3>

It is celebrated each year to raise public awareness of the value of cultural heritage in our lives as well as to celebrate and protect all of the world's cultures.
and its preservation.
What is World Heritage Week's importance in India?
There are numerous historical landmarks and tourist destinations in India that serve as symbols of the true culture and traditions of the country's ancient inhabitants.

These Indian heritage sites and monuments are priceless works of art that we must safeguard in order to pass on our culture and traditions to future generations. As part of the commemoration of World Heritage Week, people in India use these monuments and heritages as symbols.
Raisin- Approved Styles For Celebrating World Heritage Week
Let's style you up now for your visit to some of the famous monuments in India
1. Taj mahal -
When you are visiting the pride of India and the symbol of eternal love, you need to style yourself up.
2. Qutub Minar -
This victory tower, founded by the Tomar Rajputs, is one of the most visited places in India. And if you are going to visit there, we recommend that you carry off this style.
3. Amer Fort -
Rajasthan and its forts have been grabbing eyeballs since time immemorial. Visit this royal place in an outfit that would make you feel like a queen yourself.
4. Rani ki vav -
You won't believe your eyes when you visit this amazing monument. Queens have a beautiful and technologically advanced stepwell.

But what will you wear for all the amazing pictures to be posted on social media?
5. Sun temple -
Other than the deities, the celestial bodies have had a major influence on the people, and this fact is being proven now.

Have you ever wondered how advanced our ancestors have been?

The technological advancements of the sun temple made centuries ago would make you feel overwhelmed for sure, but this outfit would surely help you cope with that feeling -
Raisin: Your Style Partner for Every Occasion.
Raisin is your forever partner for every occasion. You have given us so much love, and our collections have been able to touch your heart.
We were extremely happy to see all your festive outfits from Raisin. Keep showering us with your beautiful pictures on
social media.
And if you are someone who enjoyed reading this blog and wants to explore our brand more, we are leaving our website link here for you to click and go directly to our
Raisin store
online.
Check out our
contemporary
and
western collections
and get your first Raisin outfit. You will surely come again and again, and we would love to have you in our family.