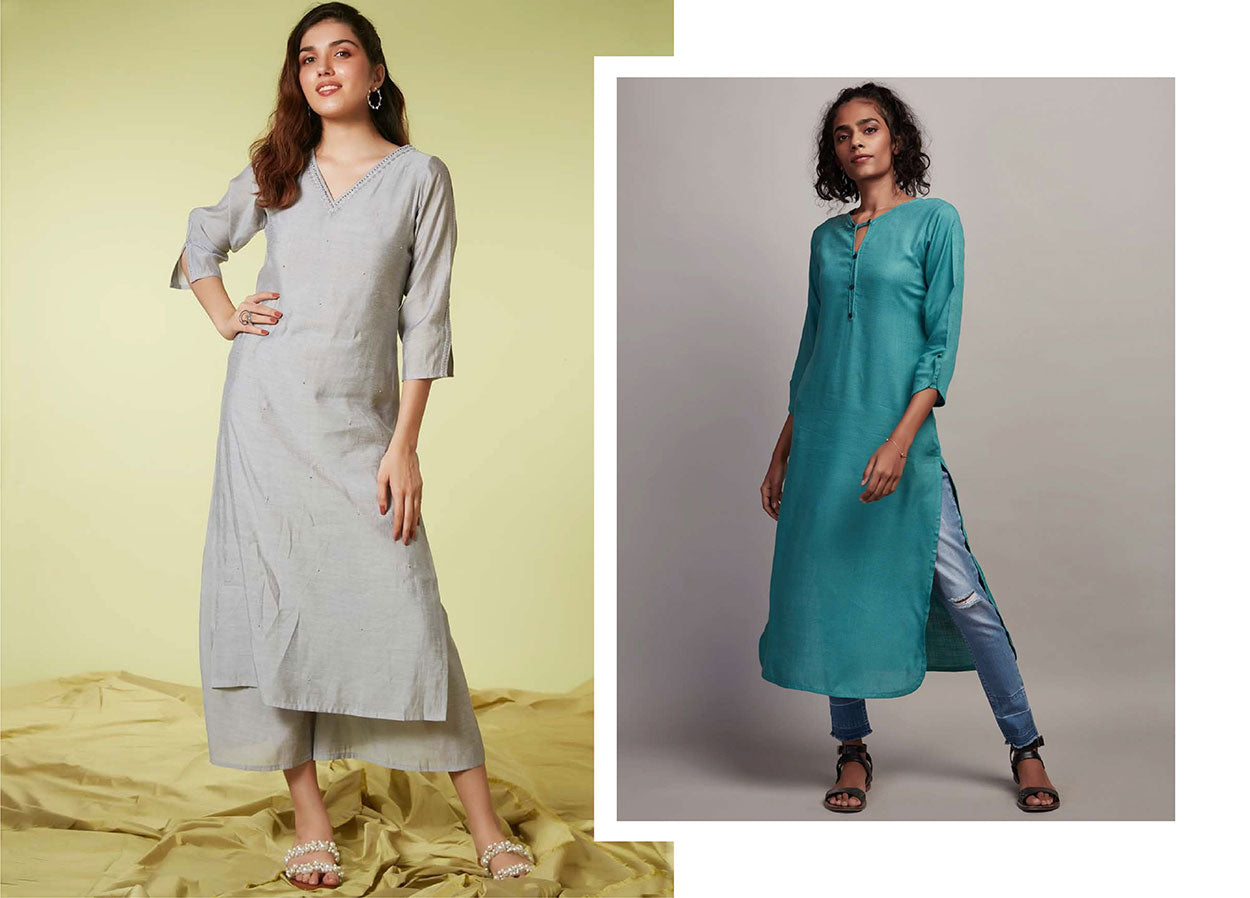 Style With Raisin - Ways To Give Your Ethnic Outfit A Western Spin
Ethnic outfits are everyone's favourite because of the way they bring out the real beauty of Indian women.
It can be said without any kind of doubt that ethnic outfits become our saviours when we don't have anything to wear, but that is not only because they are our last option, but also because this last option unfailingly makes us look stylish and keeps us comfortable like no other outfit. Ethnic wear looks great on its own, but with a slight twist, it can be worn in a non-traditional way.Wondering how? Keep reading this blog to find out.
Ethnic outfits can be worn to any function or occasion. Yes, all your ethnoc outfits can be transformed in a way that they don't look like their traditional way but transform into Indo-Western.
The popularity of Indo-western outfits knows no measure. Every girl likes this kind of style and tries to give their traditional outfits a western touch.
In this blog we are going to let you know how you can give your ethnic outfits a western spin.
Outfit 1-kurtis
Let us take this kurti from Raisin-this kurtiiis a simple, traditional kind of solid kurti that everybody might have in their wardrobe. This kurti can be styled in an Indo-western way by pairing it with baggy jeans, wearing big jhumkas, tying a knot at one end of the kurti in the front, carrying a bohemian bag, layering with a lot of silver jewellery, and finishing with white sneakers. Voila! The perfect instagrammable look is created.
It is literally this simple style in an Indo-western way.
Let's see another ethnic clothing
Outfit 2 - kurta sets
Kurta sets can also be converted to Indo-western. Let's take a kurta set from Raisin. This grey kurta setis one of the most basic sets that we all might own. Now, for the mostinteresting transformation partLayer a long front-open, bright-colored shrug over the kurta. This will add colour. Next, you need to add statement ethnic earrings. You can wear nose rings and keep your hair in a ponytail. Wear one-toe heels, which are super trendy these days, or wear white sneakers.
Outfit 3-Saree
Yes, sarees can be styled in an Indo-Western way as well. Just take a saree like this bright coloured saree from Raisin. Since the saree is already in a bright colour, we don't need to add a lot of colours here. Now, to style this saree, ditch the regular blouse and instead wear a long angrakha kind of kurta and drape your saree. Once you have done this, make sure you wear your sunglasses, a nose ring, bangles, watch, and, of course, your heels. Do carry a big bohemian clutch with it to complete the look. And there you go, all bohemian and so pretty.
Similarly, you can style any ethnic outfit by just incorporating a few western pieces into the entire look. Just make sure that the proportions are appropriate and you don't go overboard with the accessories or statement elements. The colour palette should also be kept in mind, and that's it.
These guidelines that we have mentioned above are going to make you super famous among your friends. Be the fashionista and undo-western expert in your group. And for all your ethnic as well as western wear clothing, you know you just have to come to Raisin