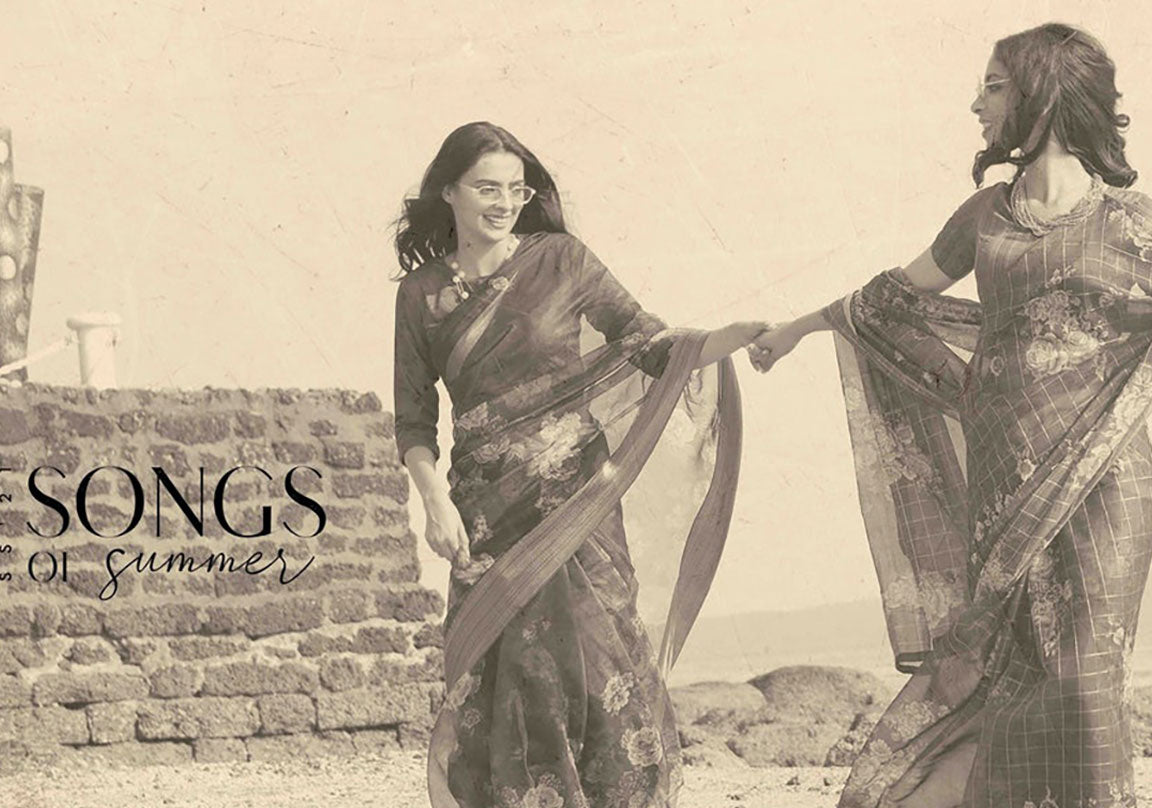 INTRODUCING 'SONGS OF SUMMER' ETHNIC SAREES-IMBIBING CULTURE IN A MODERNIZED WAY
Sarees are ethnic gifts of our Hindu Tradition. Sacred Indian epics like Ramayana and Mahabharata had mentioned this beautiful 9 yards drape and even furthermore it traces back to the history of the Indus Valley Civilization.

Different types of fabric, weaving, dyeing, printing, and embellishments that are being used to make sarees have been adapted to various regions of India. But the core of sarees has been kept intact to match the traditional ethnic Indian values.

Although the western influence on Indian clothing is remarkable, the traditional Indian sarees have not even lost their charm even for a small time. Sarees have always been a very attractive attire and are definitely here to stay.

Sarees are wardrobe essentials and have been worn by women on various occasions, ranging from a power-packed wedding ceremony to casual daily wear. One can easily find a great collection of sarees in any Indian women's trousseau.

We just took the inspiration of an age-old ensemble and gave it the contemporary Raisin touch. Our new collection - Songs of Summer is all about embracing our traditions and heritage while keeping up with the modern outlook.

Here's a sneak peek into our timeless collection.
Soothing to eyes and effortless in style! This pure Manipuri silk saree gives a sweet and feminine look. Digital prints in rustic brown colour make a delightful appeal. Representing our culture yet giving present-day ideas is perfect for this summer days styles. A pair of gold studs add to the unmissable charm.
An easy-breezy ensemble can easily go for sun-drenched occasions and even simply a small get-together. This saree with digital floral print accompanied by a zari border is nothing but sure to allure. Navy blue hue on organza fabric is a playful summer curation. To add to elegance top it with a colourful stone beaded necklace.
A super flowy organza saree is an essential summer chic outfit. The saree features digital floral prints which make it have classic yet ultramodern appeal. Zari checked print throughout all drapes gives smooth charm and is perfect for all day and night festivities. Pair it with a lightweight necklace to add a hint of grace.
If you want to adorn an ethnic look but yet making a contemporary statement then this collection is a must-have in your ethereal trousseau.