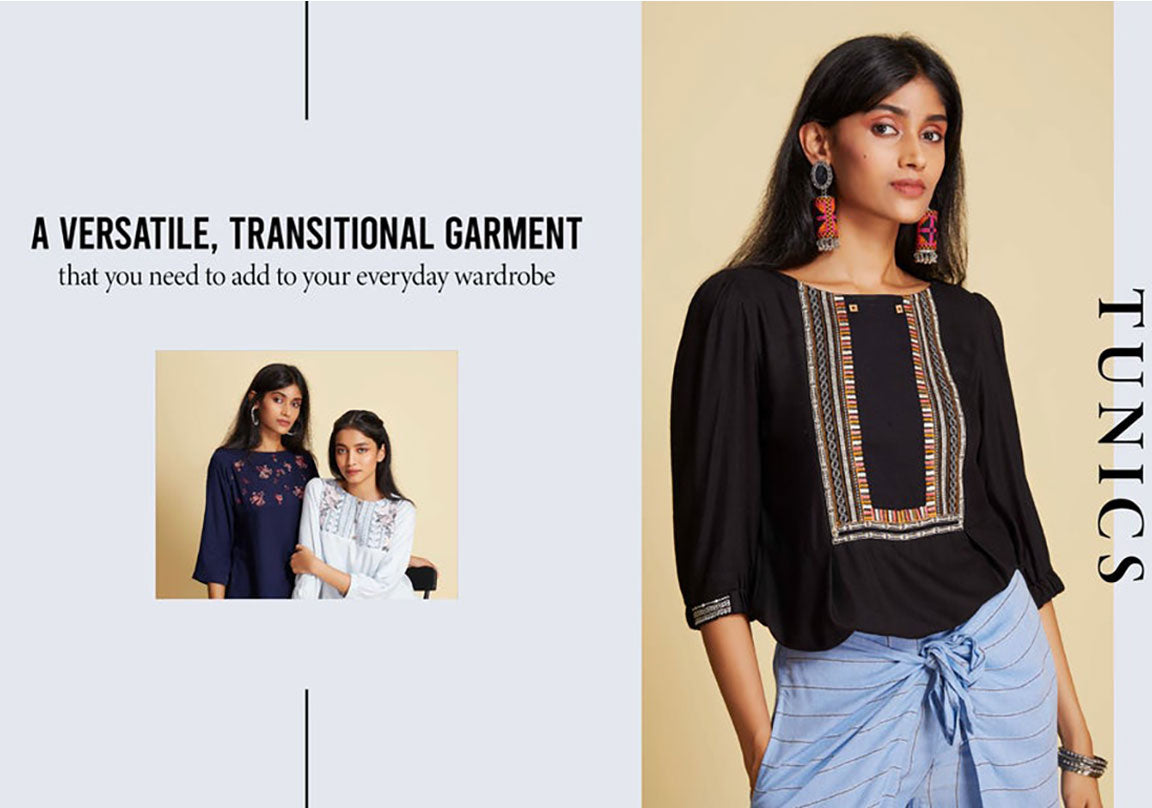 The Best Versatile Tunic That you need Add To Your Wardrobe
When we say the name Tunic, the first thing that might come to your mind might be mid-length, oversized and free silhouettes that may not be the first choice of the fashionable forward.
But we're trying to give this age-old style a contemporary upgrade by making them supremely comfortable and uber cool. Using the most breathable fabrics that are the hallmark of our outfits, we have created our very own version of the timeless tunic. Instead of giving it a total makeover, we just gave our tunics a trendier upgrade.
A true fusion look that is truly as effortless as it looks! This black embroidered viscose rayon peplum tunic is a win-win for when you want to go out with your girlfriends or just chill at home. It's made with a soft and breathable blend of viscose rayon making it perfect for the weather. We've paired it up with wide legged cotton pants to give it the ultimate comfort you need.
Love wearing shirts? Then our olive green embroidered shirt-style tunic is a great addition to your work wear. Made with the idea to give your workwear wardrobe a fusion mix up adding up some fun and beating away those Monday blues.
This dark blue floral embroidered peplum tunic will upgrade your casual wardrobe to fashionably forward and comfy. Pair it with a pair of cotton/linen pants, your favourite pair of jeans or some denim shorts for a total savvy look, this versatile tunic is a must-have in your everyday wardrobe. So, trust us when we say this, tunics are truly timeless.
So, trust us when we say this, tunics are truly timeless.