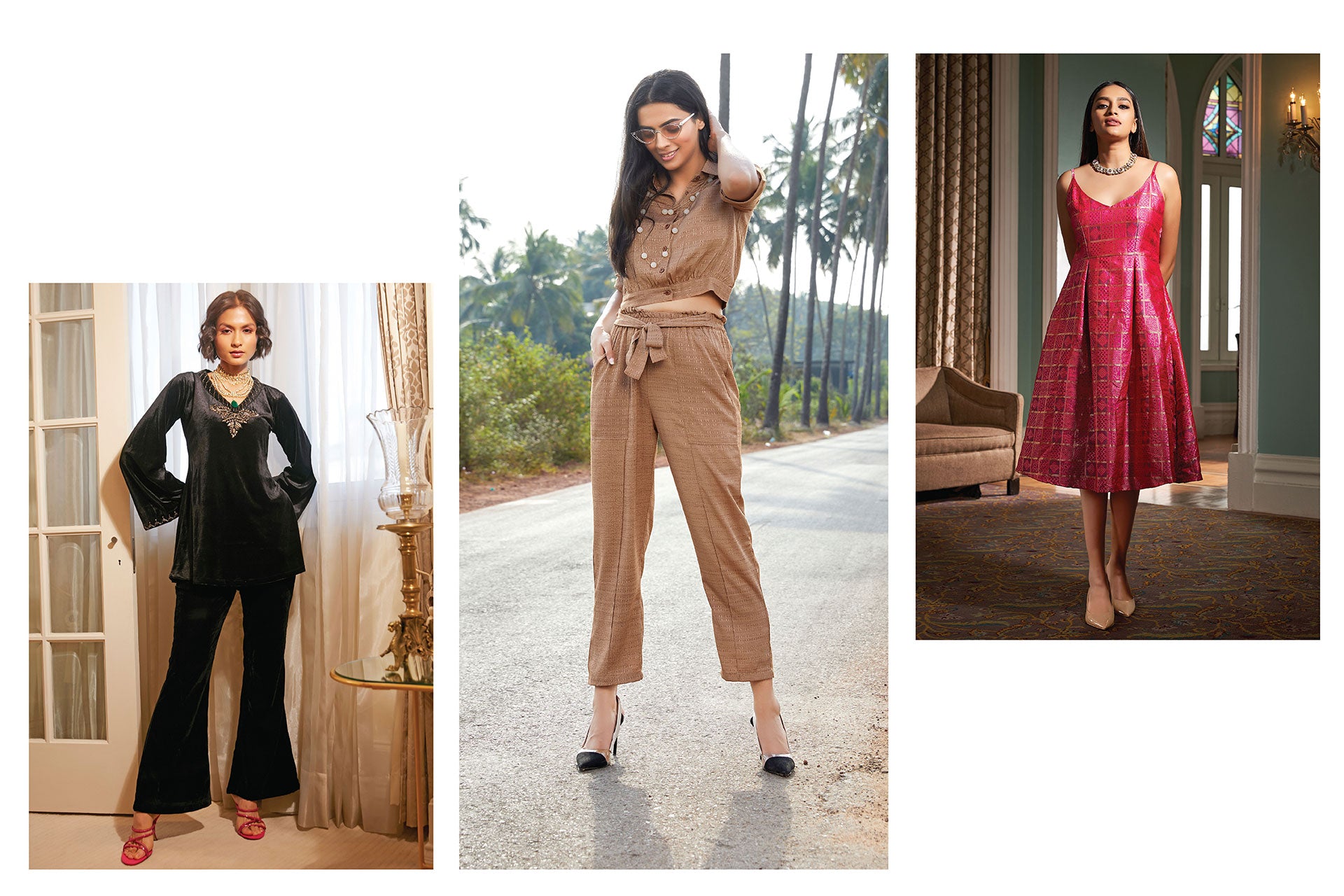 How To Create A Capsule Wardrobe With Raisin?
Capsule wardrobes have been gaining wide popularity over the past some time. With the increasing trend of "Less Is More", capsule wardrobe is what everybody is towards. In this blog we are telling you what a capsule wardrobe is and would also recommend you pieces from the wide collections of Raisin that should definitely be there in your capsule wardrobe.

So build a capsule wardrobe with tips from Raisin and recommendations from our collections.

So let's get started.
What is a capsule wardrobe?
How to build a capsule wardrobe?
A capsule wardrobe consists of a small number of interchangeable outfits that go well together. These frequently consist mostly of neutral-colored classic pieces that never go out of style. With a little selection of clothing, you can put together a range of distinct looks.
Is a capsule wardrobe boring?
Many times when we think about capsule wardrobe and understand what kind of clothes are part of it, we tend to misunderstand and find it to be boring. But in reality, a capsule wardrobe should be understood as a collection of basics that go well together. Imagine how cool you would look when you would be able to put together different looks with the combinations of the same handful of outfits to suit different events.
Capsule wardrobe is not boring at all. In fact, it is actually quite interesting to mix and match different combinations of the clothing pieces to surprise yourself with the number of styles you can put together with those pieces.
Like, We have the
Aika collection
which is a mix of traditional and modern that presents the perfect style which will suit women of all ages.
How to build a capsule wardrobe with Raisin?
Making a capsule wardrobe with Raisin would not be a problem for you as you already would be having a lot of these outfits in your wardrobe from
Raisin's contemporary
as well as
western wear
collections.
Now, to make a capsule wardrobe you need to go through your existing wardrobe and select clothes that check the boxes of comfortable, stylish, versatile, and durable. After making sure about these parameters, you would now be having clothes that would help you in the long run.
The next step is to categorise the clothes in different categories. When you have them separated out like this, you would be able to chuck a few pieces out of the category of clothes you have a lot of.
The recommended pieces from Raisin's different categories are -
What do you think? Shop now, the sale is on!
Have you made up your mind on making your own capsule wardrobe? If yes, go check out
www.raisinglobal.com
to find clothing pieces that you must have in your capsule wardrobe.
Raisin has a wide collection in contemporary, western as well as ethnic wear categories. So what are you waiting for? Make your capsule wardrobe today with Raisin clothes.
Hop on over to
Raisin's online store
now to check out the sale!