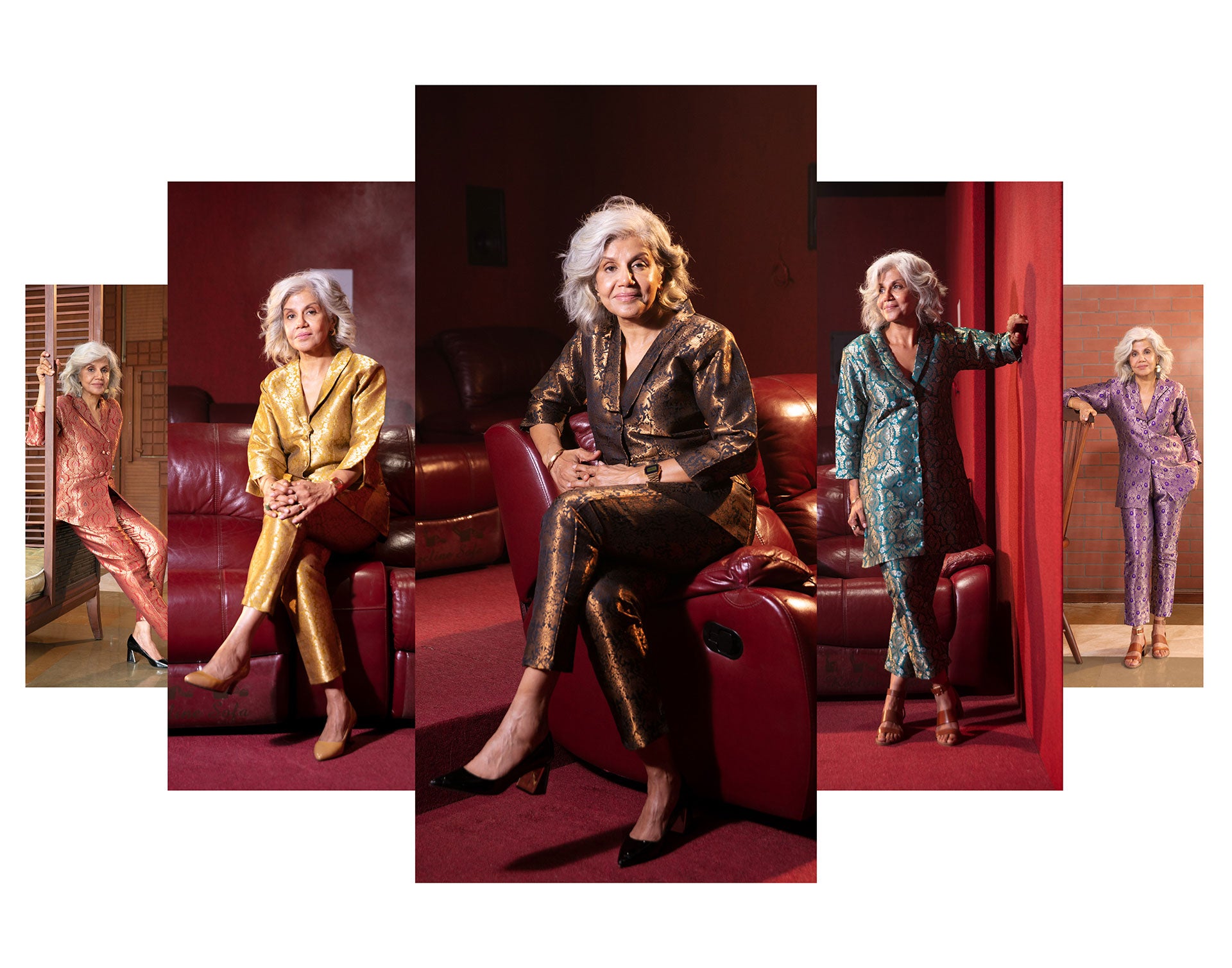 Dressing Everyone Up In Their Unique Styles Through #RaisinForAll
Have you ever been asked to dress according to your age? What has been your answer? Well, with this groundbreaking campaign, Raisin has a solid one for you! Keep reading this blog till the end to know about the #RaisinForAll campaign in detail.
What is #RaisinForAll campaign?
#RaisinForAll
is Raisin's newest campaign which is challenging the pre-existing stereotypes of the fashion business.
The fashion industry is currently bound by gender and age biases due to societal moulds of typical stereotypes. Raisin is addressing all of these issues in its newest campaign,
#RaisinForAll.
How many times have we seen people reiterating the importance of dressing "according to your age?"

This age-old notion has been handed down, rephrased according to the times, and is repeated generation after generation. But people have now finally started voicing against this and have started asking what "dressing according to a certain age" means, and this voice is amplified by Raisin through this campaign.
The drive behind the campaign
The campaign is purely based on asking bold questions like:


"What does dressing according to one's age mean? Why are women told to dress up in a certain way? Why are women's actions and behaviour also controlled and domineered upon? Why is the role of women in society restricted and who made these rules?"
and deriving one's own perspectives on the rightfulness of these strict norms.
#RaisinForAll is also for….
The campaign also addresses the misconceptions about the clothing preferences of the LGBTQ+ community. The standardised appearance of a particular community is not only unjust but also disrespectful. The campaign aims to lay the cornerstone of the revolution that is needed in society through the fashion industry.
#RaisinForAll photoshoot 
Shattering these unprogressive moulds, under the #RaisinForAll campaign, Raisin did a ground-breaking photoshoot.

A lady aged in her late 70s was dressed up in one of the most popular collections of the brand, AIKA.


The collection consists of pantsuits and dresses made in the authentic Banarasi Brocade fabric in the brightest of the colours. The collection was able to catch the eyes of many celebrities, influencers, and customers. Through this photoshoot, the brand has strongly voiced the message that "age is just a number" and that there should be no confinements to dressing in a way that a person likes.
The outfits!
The AIKA outfits are -

1. The golden blazer along with the brocade pants holds the power to make anybody look and feel good, no matter your age.
2. The brocade jacket and brocade pants of this set is going to mesmerise people and make them wonder about your age.
3. This violet pant set is what you need right now to rock any event or function, and defy your age.
4. All of the pieces made with this banarasi silk dress materials are going to blow everybody's mind and they will be bound to think beyond the constraints of age.
5. This banarasi silk gown dress comes with a jacket and have you checked the price it comes at? You won't believe it!
6. This banarasi one piece dress is everything you have always wanted to stand out of the crowd. This stylish banarasi dress design will make everybody ask about it.

Summing up
The brand, through this campaign, implies that Raisin is a brand which is made for everyone. No matter your age or your gender, you will be able to find for yourself the fashion that you want to carry and follow. Therefore, the title of this campaign, #RaisinForAll is beyond the bars and verticals set by society.

Check out www.raisinglobal.com to find our AIKA collection. Also check out the latest festive collection that we have recently launched on our website exclusively for you, so that your festive season is as stylish as it can be.